Let British kids play video games to 'save the country,' ex-spy chief says
British parents should let their kids spend more time online to combat a widespread and dangerous lack of computer skills, says the former chief of the Government Communication Headquarters (GCHQ), Britain's NSA.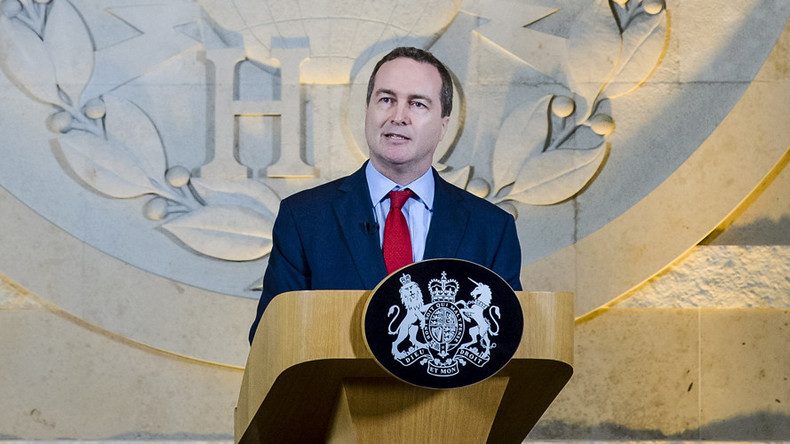 In an interview with the Daily Telegraph, Robert Hannigan, who used to head the UK's cyber intelligence agency until January, said the British population lacks sufficient "cyber skills."
The country "desperately" needs computer scientists and engineers, a shortage that could be resolved by encouraging British youngsters to spend more time online.
"We need young people to explore this digital world just as they explore the physical world," he said.
"We worry about being over-protective when they leave the house; we need to have the same debate about the balance of risk in the world of the internet."
The ex-GCHQ boss urged British parents to change their views on the digital activities of their children and encourage more extensive participation in cyber life.
"The assumption that time online or in front of a screen is life wasted" must be changed, he said, as it is "driven by fear."
"Gaming and social media can be as sociable as mooching around the streets with a group of friends.
"If you are spending a disproportionate amount of your holiday unsuccessfully attempting to separate your children from WiFi or their digital devices, do not despair.
The last thing #gchq wants is kids 'off the grid' or offline where the GCHQ lacks leverage/power/domination over them and their minds

— Dr. Roy Schestowitz (@schestowitz) 8 August 2017
"Your poor parenting may be helping them and saving the country."
Hannigan's comments contrast starkly with those of Children's Commissioner for England Anne Longfield.
She recently compared children's use of social media to the consumption of junk food, and called upon British parents to moderate their children's time on the internet.
Longfield said it is concerning that very young children are online for more than eight hours a week, while those 12 to 15 spend on average 20 hours per week online.
A newly introduced "digital five-a-day" campaign seeks to impose and enforce boundaries on the children's use of computers, smartphones, and tablets.
The GCHQ chief urged against this approach, suggesting parents should focus on quality of web activities rather than on quantity of time spent online.
"Traditional methods will not solve this. There are many excellent computer science and engineering teachers, but not enough," he wrote.
"Fortunately, today's young people have become good at learning through seeing and doing online.
"They are teaching themselves in new ways. It follows that the best thing we can do is to focus less on the time they spend on screens at home and more on the nature of the activity," Hannigan added.
You can share this story on social media: