'Pressures of modern life' making children depressed, say ChildLine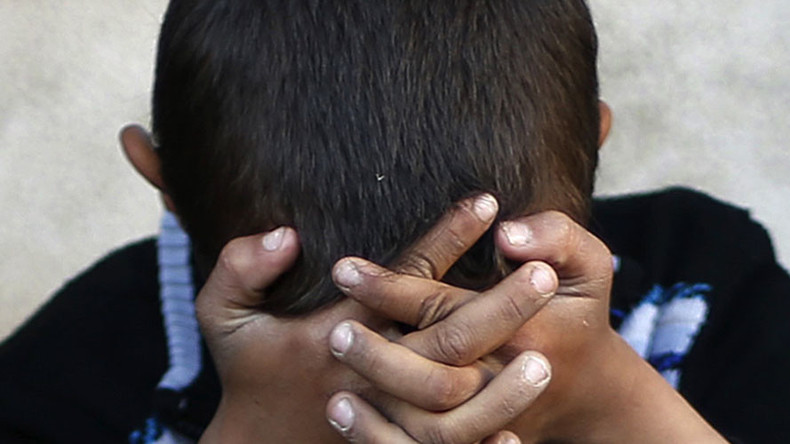 Children in the UK are made to feel depressed by the stresses placed on them by social media and "modern pressures," children's welfare charity ChildLine has warned.
The charity, which celebrates its 30th anniversary this year, revealed that issues like cyberbullying and pressure to behave in a certain way displayed on social media has affected children's self-esteem.
They warned a generation of "deeply unhappy" youngsters is dealing with pressures which did not previously exist.
In 2015, the main issues raised by children phoning the helpline were bullying, self-harm, low self-esteem and unhappiness, the charity said. Children were also reporting worries about their online image and struggling to find happiness in their body shape.
The concerns paint a very different picture to those 30 years ago, when ChildLine launched. In 1986 children's main concerns were sexual abuse, family problems and physical abuse.
According to information released by the charity, 35,244 sessions run by ChildLine in 2014/15 were related to low self-esteem and unhappiness, a nine percent rise on the previous year.
"It is clear from the hundreds of thousands of calls ChildLine receives that we have a nation of deeply unhappy children. The pressure to keep up with friends and have the perfect life online is adding to the sadness that many young people feel on a daily basis," said NSPCC chief executive Peter Wanless.
"The worries that young people face and the way they talk to us have dramatically changed since ChildLine was launched, and we will change to make sure that no matter what, young people will have a place to turn to whenever they need it," he added.
The charity also noted that the problems were more likely to be experienced by girls.
"I hate myself. When I look at other girls online posting photos of themselves it makes me feel really worthless and ugly. I'm struggling to cope with these feelings and stay in my bedroom most of the time," one 13-year-old girl told a counsellor at the charity.
Dame Esther Rantzen, founder of ChildLine, said: "It is thanks to the skill and commitment of generations of ChildLine staff and volunteers over the last 30 years that we have been able to help more than 4 million children. But it is a national tragedy that British children are so unhappy.
"I remember in 1986 how shocked we were to discover that so many children were suffering terrible abuse in their own homes. But today I am shocked by the acute unhappiness and loneliness that afflicts so many young people which means that, for many, the only place they can find comfort and protection is from our helpline."
You can share this story on social media: