Divided England: Northerners more likely to die early than Southerners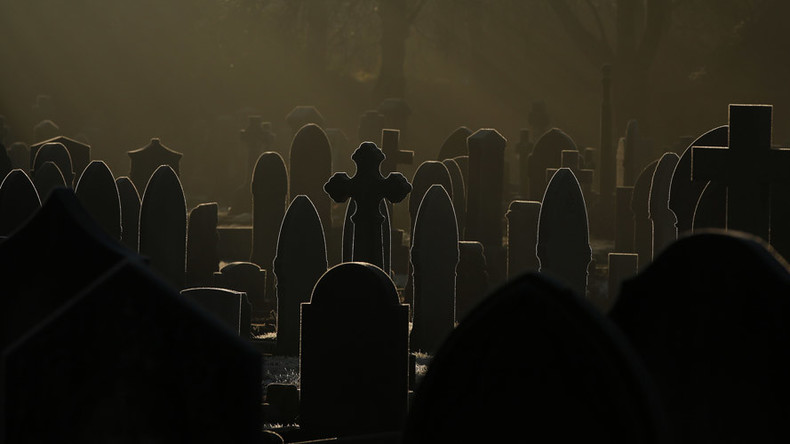 Young people in the North of England are 50 percent more likely to die prematurely than those in the South as a result of what academics have termed a "disease of despair."
A new study, led by the University of Manchester, found there were 49 percent more deaths among Northerners aged between 35 and 44 in 2015, while there were 29 percent more among the 25-34 bracket. This is up from two percent in the 1960s.
The research, which used Office for National Statistics (ONS) data from 1965 to 2015, also found that, generally, Northerners are 20 percent more likely to die before the age of 75 than Southerners.
"Five decades of death records tell a tale of two Englands, north and south, divided by resources and life expectancy – a profound inequality resistant to the public health interventions of successive governments," said lead researcher Iain Buchan from the University of Manchester.
"A new approach is required, one that must address the economic and social factors that underpin early deaths, especially in younger populations, and one that focuses on rebalancing the wider economy to help drive investment in northern towns and cities."
The research defined the North as the North East, North West, Yorkshire and the Humber, East Midlands and West Midlands.
The South, on the other hand, included the East, South West, London and South East.
Buchan suggested the trauma of de-industrialization back in the 1980s may have been a driving factor in the rise of premature deaths in the North, as it created a "profound and worsening structural inequality" in England.
People in the North aged between 25 and 44 are most likely to die from suicide, drugs, accidents, and alcohol-fuelled liver disease, while heart disease is also common after the age of 40.
"It is unprecedented," said Buchan said, according to the Times.
"From the 1960s through the 1970s and 1980s there was no difference in the death rates of young people but a large gap opens up in the mid-1990s.
"There's a stagnation of progress in the north."
Buchan proposed a devolution of powers to tackle inequality between England's regions, while he also stressed the importance of more funds being set aside for investment in the North.
Ed Morrow, of the Royal Society for Public Health, backed this up and said:
"People in the north are playing with a handicap. Health follows wealth," he said.
"This inequity can only be fully tackled through a fundamental rebalancing of the UK economy."
A government spokeswoman contested the divergence in opportunities between the North and the South.
"This Government is committed to creating a society where everybody gets the opportunity to make a success of their hard work – regardless of where they are from," she said.