5 suicides at Bristol University raise fears of student mental health crisis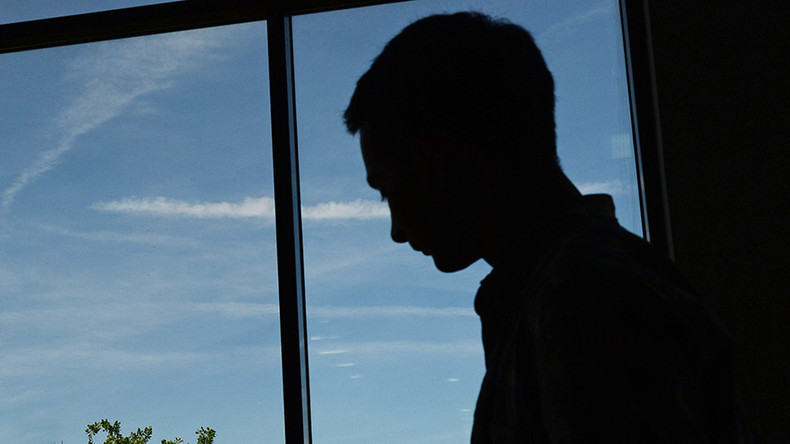 Following the suicide of five students in one academic year at Bristol University, southwest England, a suicide prevention charity is urging freshers to look out for each other as they embark on their first semesters.
The deaths at Bristol, one of the most prestigious universities in Britain, have renewed concerns about a crisis in student mental health and the capacity of universities to respond.
PAPYRUS, a charity dedicated to the prevention of young suicide in the UK, runs a helpline for young people having suicidal thoughts.
The charity says it often receives calls from first-year students struggling to adjust to their new environment. Many have moved away from home, leaving support networks, and are struggling with additional pressures of living independently for the first time, it says.
An inquest this week heard Bristol University student Elsa Scaburri's story. The "gifted" modern languages student hanged herself in March after "slowly unravelling" with depression.
During her treatment, doctors said they had "no concerns" that the 21-year-old would commit suicide.
Just two months later, however, the third-year student wrote a suicide note and left it on a door handle at her home. She was later found dead in an isolated barn.
In January, the body of final-year neuroscience student Lara Nosiru, 23, from Essex, was discovered in a gorge.
Philosophy student Miranda Williams, 19, of Chichester, West Sussex, was found dead on October 10, three weeks after leaving home. Just 11 days later, Daniel Green, an ancient history student, was found dead aged 18.
Kim Long, who studied law, died on November 10. He was just starting his first term at the university.
PAPYRUS training manager Alice Newton told RT that at a time where many universities are struggling to keep up with the demand for their counselling services, it is important for students to look out for one another.
"The services [students] are reaching out to are not growing in terms of resources. Therefore we're hearing from lots of different universities that the demand on their counselling services is growing a lot, but that it's becoming an ever-growing challenge to keep up with that."
Newton says accessing help, or finding out how to access help, can be daunting, so many students with suicidal thoughts will turn to someone close to them like a friend or a lecturer.
"That's why there has to be such an emphasis on students looking out for each other, and lecturers realizing that they are in a great position to realize a student's risk of suicide – and do something about that.
"Suicide is everybody's business. If we're worried about someone, don't leave it up to the person we think it should go to because it's their job – we can all do something about it and help with it."
Newton says it is "so, so important" for new university students to try their best to make friends. She encourages freshers to join one of the many societies or clubs on offer at universities.
"We often say relationships are the foundation of suicide prevention. Research tells us that people who are not connected to other people in their lives – perhaps do not have a partner or lots of friendships – will struggle much more with mental health and be at a greater risk of ending their lives."
There is no correlation between the deaths at Bristol University, indicating it would be wrong to assume that mental illness is just a problem there. Last year, an investigation was launched into the suicides of five students at York University.
Read more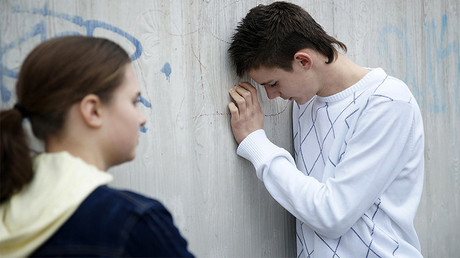 The suicide rate of students overall appears to have grown. Figures from the Office for National Statistics (ONS) show that in 2014, there were 130 deaths by suicide of full-time students aged 18 and over in England and Wales.
Nationwide there were 112 student suicides in 2011 and 75 in 2007. The increase can be explained in part by the growing university population, which now stands at 2 million.
A survey by the National Union of Students (NUS) last year revealed that nearly eight in 10 student respondents (78 percent) had experienced mental health difficulties over the past year, and a third (33 percent) said they had experienced suicidal thoughts.
In March, Bristol University issued a statement saying it had significantly increased its welfare provisions for students, which had been in the pipeline before this year's deaths.
It said it is planning to invest an additional £1 million (US$1.3 million) per year to introduce Student Wellbeing Posts into each of its academic schools, and invest extra resources into its specialist Students' Health and Counselling Services to ensure they are able to meet increasing demand.
The PAPYRUS hotline can be reached on 0800 068 41 41. Lifeline can be reached on 13 11 14. Samaritans (116 123) operates a 24-hour service available every day of the year.