Gender neutral school: Trans rights campaigner defends widely criticized BBC show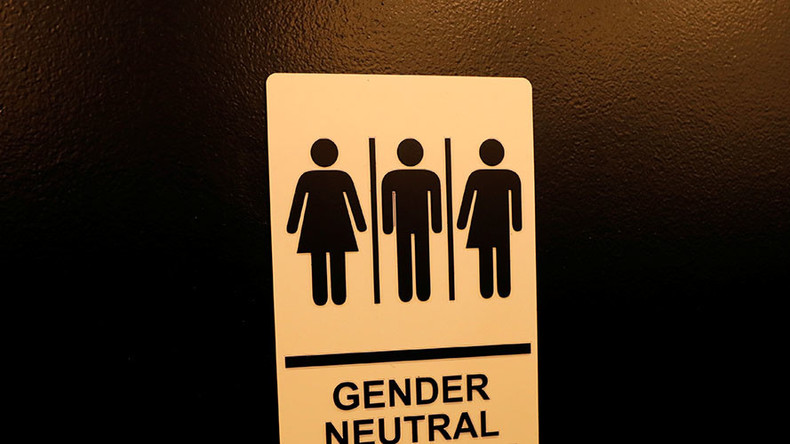 A prominent campaigner for transgender rights has defended a new BBC program exploring gender neutrality, arguing it teaches children that gender is not a "limiting factor." Critics, however, argue the show could be harmful to children.
The BBC2 documentary, 'No More Boys and Girls: Can Our Kids Go Gender Free?' explores the impact of breaking down gender stereotypes in a class of seven-year-olds at Lanesend Primary School on the Isle of Wight.
The show, which will be aired next week, examines the effect of getting primary school children to use same-sex bathrooms, and listen to stories in which the princess saves the knight, rather than the other way around.
The two-part documentary has attracted widespread criticism amid claims it will cause pupils psychological distress.
But Sophie Cook, a former Labour Party parliamentary candidate, dismissed the outcry as "unnecessary hysteria." She told RT the experiment will not "adversely affect" pupils' gender identity.
Rather, Cook said the BBC's experiment, carried out over a period of six weeks, will "empower women." She said it contests the notion reinforced by society that "men can be more valuable."
Conservative Party councillor and commentator Mary Douglas, however, called the show "abusive" and "inappropriate."
Douglas, who has previously said being transgender is a mental illness, told RT it is wrong for children to be "expected" to answer questions of gender self-identification when they are so young and "vulnerable," and that such a "burden" should be left to adults.
"Children in particular are very vulnerable and susceptible to what adults suggest," she said.
"To even suggest that he or she might not be essentially male or female is potentially very harmful to that child."
The BBC show was the brainchild of Doctor Javid Abdelmoneim, who wants to remove all differences in how boys and girls are treated in order to "even out the gaps in their achievement across a range of important psychological measures, from self-confidence to spatial awareness."
"Girls significantly underestimate how clever they are and have less self esteem. Boys can't express their emotions except for anger, which is really disturbing," Abdelmoneim said.
He admitted he is concerned the experiment could simply "upset a load of kids and none of this has had the slightest effect."
Chris McGovern, chairman of the Campaign for Real Education, joined the chorus of opposition, suggesting the BBC could be sued.
"There may be a case for legal action against the school and the BBC if any child has suffered psychological harm or distress, either in the short term or the long term.
"The BBC seems unable to separate fantasy from reality.
"The fantasy world created at Lanesend Primary School might be permissible in science fiction drama such as Doctor Who, but it can run close to child abuse when translated into real life."
The show will be broadcast on August 16 on BBC Two.
You can share this story on social media: