BBC accused of 'normalizing' Islamic burqa in 'propaganda' video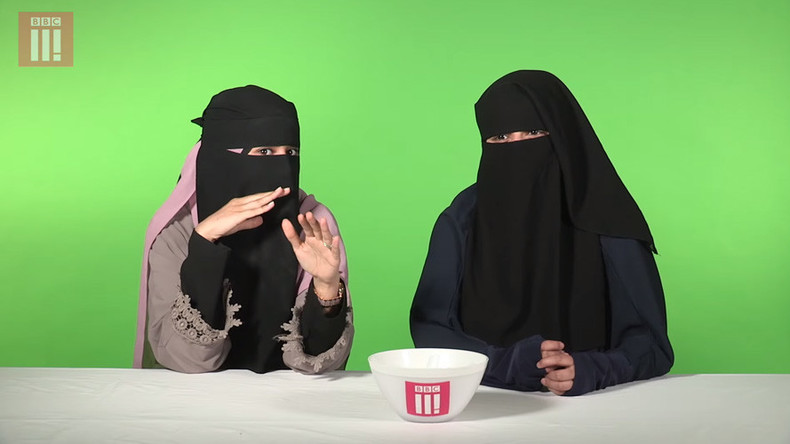 Social media users have accused the BBC of "blatant propaganda" after the state broadcaster published a YouTube video featuring burqa-clad women addressing common questions about the full-face veil.
After the video, entitled 'Things Not To Say To Someone Who Wears a Burqa', was published on the BBC Three YouTube channel, the broadcaster received a volley of accusations, with users branding it a leftist propaganda machine perpetuating a "regressive" ideology.
Political commentator Julie Lenarz was among those who took to Twitter to brand the BBC's attempt to normalize burqas and niqabs "abhorrent."
Some accused it of taking political correctness too far, while others said it reinforced female oppression.
The video features several Muslim women mocking stereotypical questions put to them by non-Muslims, who often assume they are forced to wear the veil.
The women insist they cover themselves by choice out of religious faith.
They also mock suggestions they are oppressed by men in their community.
"Yes there are some cultural practices that, maybe, oppresses women, but it's cultural. This has never been Islamic," one says.
You can share this story on social media: