'All for nothing?' British soldier's rage as Taliban attack Afghan towns he once helped liberate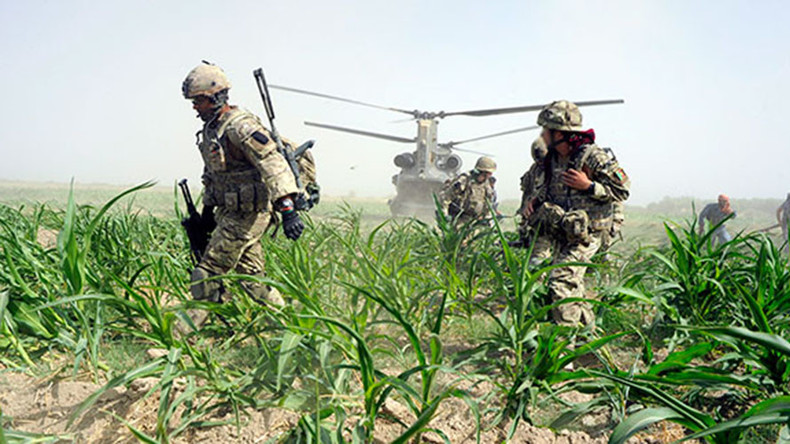 Gereshk, a town in southern Afghanistan where British troops were wounded and killed during the long war and occupation, may soon fall to the Taliban.
Intense fighting between insurgents and Afghan government forces has inspired little comment in the UK media, despite the market town once being a household name in Britain when UK forces fought and died there.
Neighboring towns and villages along the Helmand River, like Lashkar Gah and Sangin, also featured heavily in news reports at the height of the war.
Government forces now claim to have repelled the insurgents, who reportedly stormed the town centre and took over building on Thursday.
Local government officials told reporters that five security forces personnel had been killed in a car bombing on Thursday amid ongoing fighting.
RT spoke to a former British Army soldier who served in Afghanistan's volatile Helmand province during the early stages of UK warfighting operations in 2006.
Glenn Humphries served in 13 Air Assault Support Regiment and vividly recalls handing out coloring books to children in Gereshk in the summer of 2006 as part of an attempt to win over the local population.
Asked how the situation in Helmand today made him feel, Humphries said: "It upsets me, all that money, time and effort, the lives - military and civilian - for nothing."
He said because of the almost total absence of coverage in the UK media it is "almost like you can believe it is finished, but it isn't."
He said he feels angry and let down and believes the government failed in its promise to "sort out" Afghanistan.
Helmand was the centre of UK operations during the Afghan conflict from 2006 until the official end of combat operations in 2014.
Britain lost 456 troops and many more were mutilated in counter-insurgency warfare typified by buried booby traps, isolated outposts and a crippling lack of local support.