Taliban says foreign troops must go before peace talks as US plans 4,000-strong surge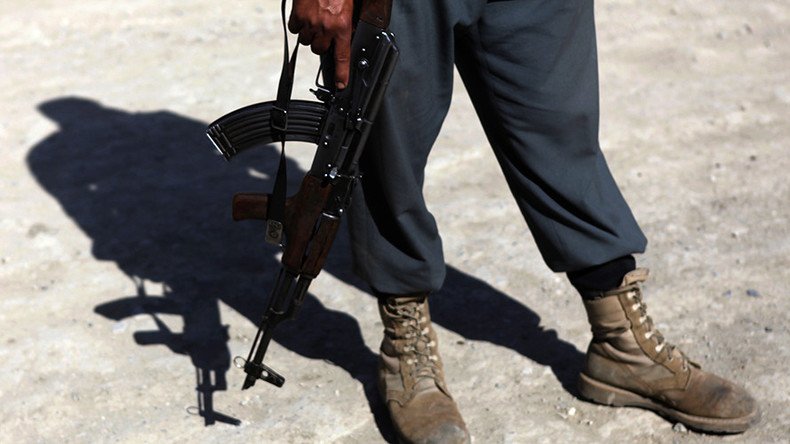 In an annual address to followers, the Taliban's leader warned against sending additional foreign troops to Afghanistan, saying that only after all foreign soldiers leave can peace be negotiated.
Maulvi Haibatullah Akhunzadah spoke on Friday on the occasion of the Eid al-Fitr festival, which ends the holy Muslim month of Ramadan. He reiterated that Afghanistan must be free of foreign occupation.
"The occupation is the main obstacle in the way of peace," he said, referring to the presence of NATO troops in the country.
"The more they insist on maintaining the presence of their forces here or want a surge of their forces, the more regional sensitivity against them will intensify," he added.
The remark apparently refers to reported US plans to deploy 4,000 additional troops to Afghanistan to support its crumbling national army. The majority of the force would be used in train and assist missions, but some would be involved in counterinsurgency operations, according to AP.
Akhunzadah insisted that peace negotiations with the government in Kabul would only be possible after "the occupation comes to an end," adding that a "completely independent" Afghanistan would live under an Islamic law and distance itself from foreign players, neither supporting them nor allowing their interference.
"We don't permit others to use the soil of Afghanistan against anyone," he said.
He also urged Taliban fighters to avoid civilian casualties in their attacks on government forces.
The call comes a day after a truck bomb attack on a bank in Helmand province in which 34 people were killed, according to Afghan officials.
READ MORE: Pentagon's report paints grim picture of Afghanistan in 2017
On one of its Twitter accounts, the Taliban claimed credit for the suicide bombing in the provincial capital Lashkar Gah, saying it had killed 73 members of the security forces, a figure that conflicts with the official report. Omar Zwak, spokesman for the provincial governor, acknowledged that there were police officers and national army soldiers among the victims, but insisted the majority of them were civilians, who wanted to withdraw money for Eid al-Fitr celebration.
The Taliban leader also boasted that the movement is winning more respect from "mainstream entities of the world." The apparent attempt to bolster Taliban credibility came amid competition from rival extremist group Islamic State (IS, formerly ISIS/ISIL), which has been winning allegiance of some armed groups previously loyal to the Taliban.
Some nations, including Russia and China, voiced concern with IS gaining a foothold in Afghanistan.
You can share this story on social media: