Livingstone denies he blamed Chavez for not killing Venezuelan oligarchs to avoid crisis
Published time: 4 Aug, 2017 12:55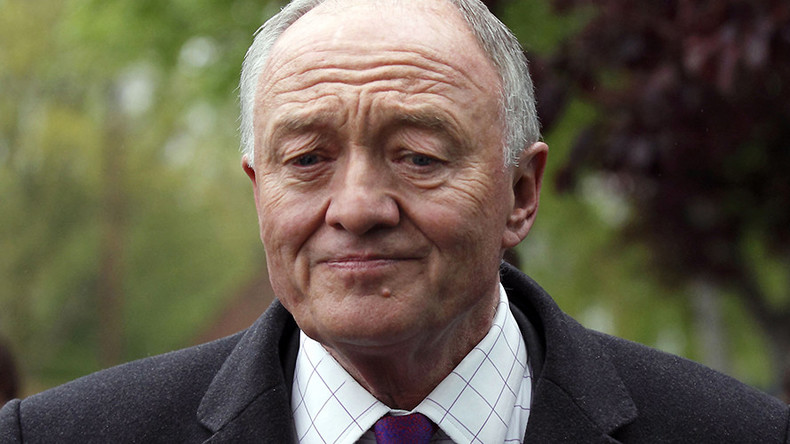 Former London Mayor Ken Livingstone has denied that he blamed Hugo Chavez for not executing "all the oligarchs" whom the late Venezuelan president "allowed to live," and who he says now use power to undermine current leader Nicolas Maduro.
Livingstone made his controversial comment while giving an interview to UK-based talkRADIO station on Thursday.
When asked about the situation in Venezuela, the politician said that late President Chavez should have eliminated all the elites in the country.
"Chavez …didn't kill all the oligarchs. There were about 200 families that control 80 percent of the wealth. He allowed them to live and carry on and I suspect a lot of them are using their power... to undermine Maduro," he said.
His comments created quite a stir on social media, dividing the public. Some said that the Venezuelan crisis should be blamed solely on the government, while others claimed that the ex-London mayor "has a point."

Later on Thursday, Livingstone retreated from his comments, saying that his words were misinterpreted.
"I have not said that Hugo Chavez should have killed anyone and nor would I ever advocate it. I even dispel this accusation in the very interview that is being extensively quoted," Livingstone, who served as a mayor of London between 2000 and 2008, said.
He said that the point he was making was that Chávez "didn't repress the former ruling elite in Venezuela."
"Many members of the former ruling elite have stayed in the country, seeking to overthrow elected presidents through unconstitutional and violent means [including the coup in 2002] ever since," Livingston said in a statement published on his website.
The 2002 Venezuela coup, which saw Chavez briefly removed from power, was followed by allegations of US involvement. After the coup, Chavez asserted numerous times that US government officials knew about plans for the putsch and approved of them.
However, Washington strongly denied any involvement.
READ MORE: US Treasury sanctions Venezuelan president Maduro
The fuss on social media over Livingstone's remarks shows no sign of abating, however, with some people, who claimed to be Venezuelans, saying he is "misinterpreting" reality.
Others accused him of "dark relationship" with Venezuelan authorities.
Some people called for him not to meddle in the affairs of the South American country.
Livingstone has repeatedly voiced his support for President Maduro and his government. Asked by the Times earlier in August if he supports Maduro and the Bolivarian Revolution, the leftist political revival initiated by Chavez, Livingstone said: "Oh God, yes."
READ MORE: Maduro 'ready for national dialogue' as vote on Venezuela's new assembly gripped by violence
On that occasion he also mentioned the "execution of the establishment elite."
"Hugo Chavez did not execute the establishment elite; he allowed them to continue so they're still there. I think there's a lot of rumors they've been blocking the important food and medicines and things like that, because they control a lot of the companies," he told the newspaper.