'The Unbrexit': British-style pub in Germany raises warm pint to European unity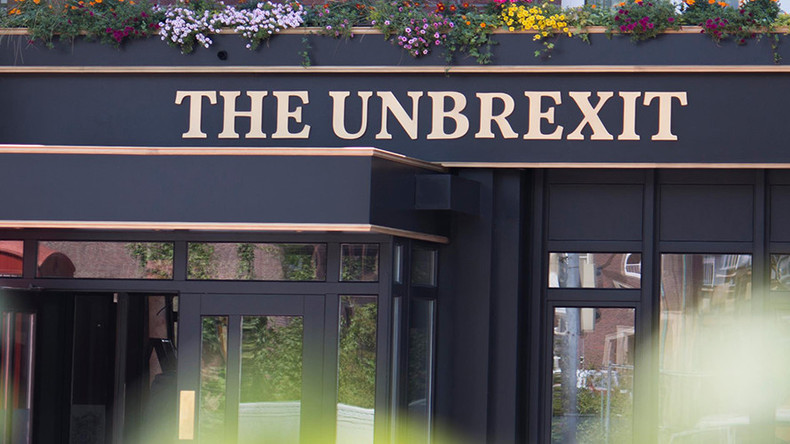 Germany's answer to the traditional British pub, 'The Unbrexit,' claims to be "the last British place remaining part of the EU." With English football on the TV, lager, and fish and chips, it's the perfect refuge for Britons in Europe.
"The die is cast: Britain will leave the European Union," reads the website for the Ahaus pub, which opened last month.
"But only one year after the British have voted to quit the EU, The Unbrexit is our answer to this unexpected referendum - 400 sqm of British ground in the center of Europe.
"The Unbrexit will be the last British place remaining part of the EU in the near future," it adds.
The themed bar comes with a gastropub menu, including bangers and mash, tea, and Welsh rarebit. Patrons can play darts, drink beer imported from the UK and listen to British musicians on the jukebox.
It's decorated with hanging plants, high seating and vomit-friendly carpets, just like you'd get in Old Blighty.
The pub also has its own merchandise shop, selling "typical British items," including UK plug adaptors, Union Jack flags and umbrellas, and Fuller's pint glasses.
If you've got a British passport, you can even get it stamped for a free drink.
Prices are calculated in sterling, using the current exchange rate when patrons pay in euros. With the pound stagnating, and pubs closing across Britain, it's probably not a bad time to head to Germany for a pint of ale or a summer Pimm's.