Charlie Gard dies after unsuccessful legal battle for experimental treatment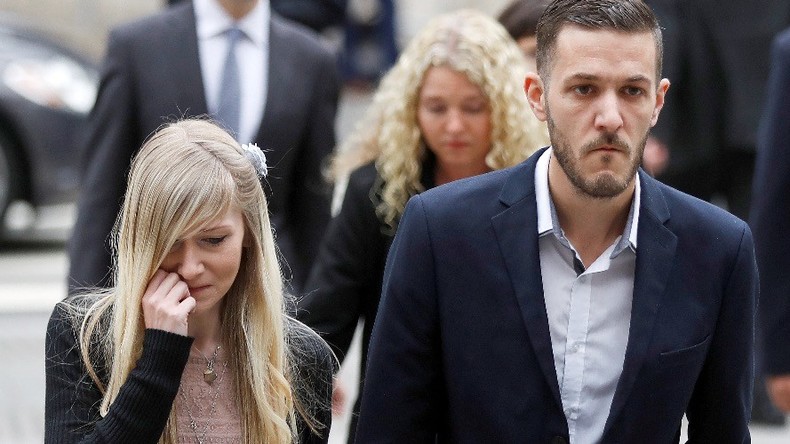 Charlie Gard, the 11-month-old English baby born with an extremely rare genetic disease and whose parents battled doctors for the right to experimental treatment, died on Friday night, according to local media.
"Our beautiful little boy has gone, we are so proud of you Charlie," Connie Yates, Charlie's mother, said in a statement, as cited by The Guardian.
"Mummy and Daddy love you so much, Charlie, we always have and we always will, and we are so sorry that we couldn't save you," Chris Gard, Charlie's father added.
"We had the chance, but we weren't allowed to give you that chance. Sweet dreams baby. Sleep tight, our beautiful little boy."
Gard's condition, known as mitochondrial disease, induced progressive brain damage and muscle atrophy in the infant. His parents fought a protracted five-month legal battle to seek treatment in the US.
The European Court of Human Rights refused to intervene in the case.
READ MORE: Charlie Gard: Police probe death threats against London hospital staff
His plight drew sympathy from US President Donald Trump, who tweeted on July 3 that the US would "be delighted to help."
Pope Francis also expressed sympathy with the family, and asked that the parents be allowed to exhaust all possibilities to treat their child, saying he hoped the parents would be permitted to "accompany and treat their child until the end."
UK Prime Minister Theresa May also took to Twitter to express her condolences to the family.
Great Ormond Street Hospital published a statement online expressing their condolences to Gard's family.
READ MORE: Trump & Pope Francis pledge support for terminally-ill baby Charlie Gard
The case generated a debate regarding who has the ultimate moral right to decide how a sick child may be treated.
However, despite international attention, Justice Francis ordered that Charlie be moved to a hospice and be taken off life-support.
The family had fought to be allowed take Charlie home to live out his final moments but their request was denied.
Charlie's condition left him blind and deaf and also left him with breathing difficulties and impaired his peristalsis, making it difficult for him to swallow.
A group known as Charlie's Army raised over £1.35 million ($1.77 million) to help Charlie's parents pursue the experimental treatment.
READ MORE: Terminally-ill baby must be taken off life support, European court rules