Trump & Pope Francis pledge support for terminally-ill baby Charlie Gard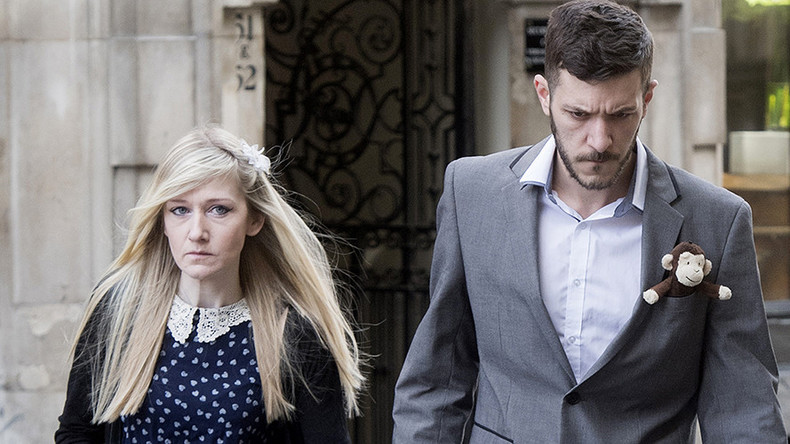 US President Donald Trump has become the latest public figure to pledge his support to the terminally-ill baby Charlie Gard after Pope Francis shared his solidarity with the 10-month-old's parents on Sunday.
Trump waded into the debate after the Pope said the parents should have the right to treat him "until the end."
Charlie's parents lost an appeal in the European Court of Human Rights (ECHR) last week to bring their child, who has a form of mitochondrial disease, to the US for experimental treatment.
The court upheld an earlier ruling, which said London's Great Ormond Street Hospital (GOSH) should switch off the child's life support machine. Not doing so would only prolong Charlie's suffering, it ruled.
After being "let down" by the ECHR ruling, Charlie's parents Chris Gard and Connie Yates, were dealt another blow when they were told by GOSH they could not bring their son home to die.
On Monday afternoon, the US president tweeted: "If we can help little #CharlieGard, as per our friends in the U.K. and the Pope, we would be delighted to do so."
If we can help little #CharlieGard, as per our friends in the U.K. and the Pope, we would be delighted to do so.

— Donald J. Trump (@realDonaldTrump) July 3, 2017
A statement released by the Vatican on Sunday said Charlie's case was being followed "with affection and sadness" and that the Pope wished to "express his closeness to his [Charlie's] parents."
"For this he prays that their wish to accompany and treat their child until the end is not neglected," it said.
Pope Francis' plea came as hundreds protested outside Buckingham Palace to protest against the ECHR ruling and called for the British government to fulfil the family's desire to continue Charlie's treatment.
A fundraising campaign to allow for Charlie's parents to take him to the US raised £1.3 million from 83,000 donations.
Campaigners have also drawn support for Charlie's family on social media through hashtags and blue heart emoticons.
Speaking on Friday, Yates said: "We are really grateful for all the support from the public at this extremely difficult time.
"We're making precious memories that we can treasure forever with very heavy hearts.
"Please respect our privacy while we prepare to say the final goodbye to our son Charlie," Charlie's father said, according to the Guardian.
You can share this story on social media: