Charlie Gard: Police probe death threats against London hospital staff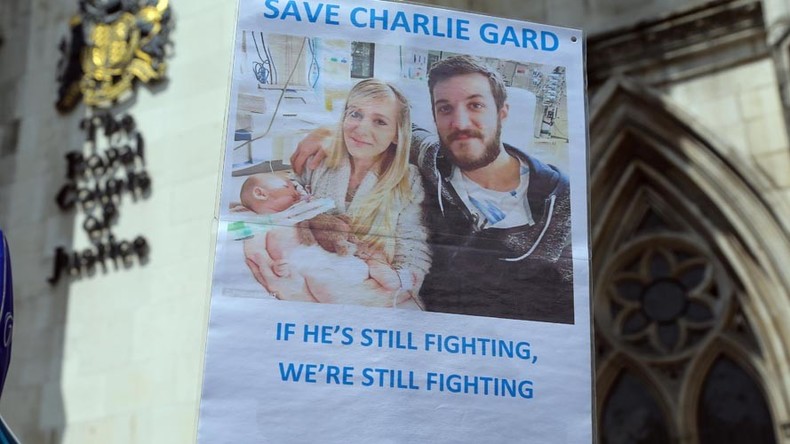 Police are investigating death threats made against hospital staff treating Charlie Gard, the terminally-ill 11-month-old baby at the center of a right-to-life case in London's High Court.
Staff at Great Ormond Street Hospital (GOSH) in central London are said to have received thousands of abusive messages from supporters of Gard's parents, Connie Yates and Chris Gard, who are contesting the hospital's decision to remove the infant's life support.
Mary MacLeod, chair of Great Ormond Street Hospital, said in a statement: "In recent weeks the GOSH community has been subjected to a shocking and disgraceful tide of hostility and disturbance. Staff have received abuse both in the street and online.
"Thousands of abusive messages have been sent to doctors and nurses whose life's work is to care for sick children. Many of these messages are menacing, including death threats. Families have been harassed and discomforted while visiting their children and we have received complaints of unacceptable behavior even within the hospital itself."
MacLeod added: "GOSH is in close contact with the Metropolitan Police and we will do everything possible to hold to account anybody who is involved in this kind of deplorable behavior."
Health Secretary Jeremy Hunt also took to Twitter to say the child's case was "sad and complex," but said the behavior of some protesters was "totally unacceptable."
A sad, complex case but it's totally unacceptable that dedicated Drs & nurses at one of our great NHS institutions are suffering this abuse https://t.co/ma4nQGVmhZ

— Jeremy Hunt (@Jeremy_Hunt) July 22, 2017
Connie Yates and Chris Gard are hoping to stop the hospital from turning off their son's life support so that they can pursue experimental treatments in the US for his rare form of a mitochondrial disease.
However, doctors at GOSH believe that the child, who also suffers from severe brain damage, is untreatable and should be allowed to pass away peacefully.
The Gards, whose case is being followed by US President Donald Trump, were last week granted legal and permanent residence by the US Congress in order to pursue the experimental treatment.
However, a High Court judge ruled that it would be illegal for the Gards to take their son out of the country without his permission.
If we can help little #CharlieGard, as per our friends in the U.K. and the Pope, we would be delighted to do so.

— Donald J. Trump (@realDonaldTrump) July 3, 2017
Trump's personal attorney, Jay Sekulow, has also voiced his support for the Gards' case.
I have contacted my office in Strasbourg, France to intervene in support of baby #CharlieGard 's family. We must always fight for life.

— Jay Sekulow (@JaySekulow) July 3, 2017
Dr. Michio Hirano, the medical director of the Laboratory of Metabolic and Mitochondrial Disease in New York who flew to the UK to assess Charlie, argued last week that his experimental drugs still had a chance of helping the boy.