Britain forced to rely on foreign allies to guard its borders
Published time: 28 Jul, 2017 11:37
Edited time: 29 Jul, 2017 19:46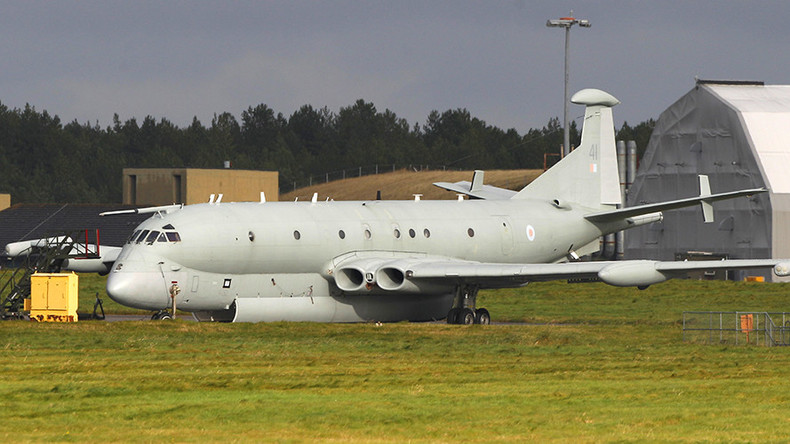 Insufficient investment and poor planning have rendered the UK more dependent on the US and its EU allies to protect its waters against foreign encroachment.
New figures released by the British Ministry of Defence (MoD) reveal that the number of allied maritime patrol aircraft deployed in the UK increased by 76 percent over the last year.
During that period, NATO planes were stationed at Royal Air Force (RAF) Lossiemouth 37 times in order to protect Britain's borders against the encroachment of foreign ships and spy planes.
In 2016, 20 US jets were stationed in the UK, reinforced by eight from the Royal Canadian Air Force as well as five French, three German and one Norwegian aircraft.
This constitutes a significant increase on the previous year when NATO reinforcements were deployed to Lossiemouth just 21 times.
The principal reason behind the UK's growing reliance on its NATO allies in maritime border control is that the British military lacks its own patrol aircraft following the retirement of Nimrod MRA4 planes in 2010.
The Nimrods were canceled in 2010 following the Strategic Defense and Security Review, which revealed that their construction and maintenance exceeded the allocated budget by £789 million (US$1 billion).
Queen Elizabeth New aircraft carrier has no aircraft to fly on it F35 does not work £6 billion wasted and £20 billion on Nimrod consevative

— blank a t blank (@lifeinMarsBarr) 19 July 2017
However, the British government failed to provide any substitute patrol aircraft, leaving the UK's maritime borders dangerously "exposed" to foreign infiltration, inviting NATO allies to fill the gap.
MoD official Sir Gerald Howarth said at the time: "I made no secret of the fact it was a very dangerous decision that left us exposed."
Similarly, Labour's shadow defense secretary, Nia Griffith, was highly critical of the Conservative decision to scrap the Nimrods.
"These figures highlight the extent to which we are now reliant on the goodwill of others to keep Britain safe.
"We are thankful for our allies' support but this level of dependence is simply unacceptable.
"As an island nation, the ability to patrol our own shores and protect our key military assets is absolutely essential," she added, the Daily Mail reported.
"As Labour said at the time, the Tories' decision in 2010 to cut up our Nimrod aircraft and sell them for scrap was a serious mistake. It now looks downright reckless."
The RAF eventually ordered nine new P8 Poseidon aircrafts worth some £3 billion. These will only be ready for service in 2020, however.
Until then, Britain's maritime borders will be under prolonged protection of US and European forces.