Tory govt must refund millions to workers as employment tribunal fees ruled 'unlawful'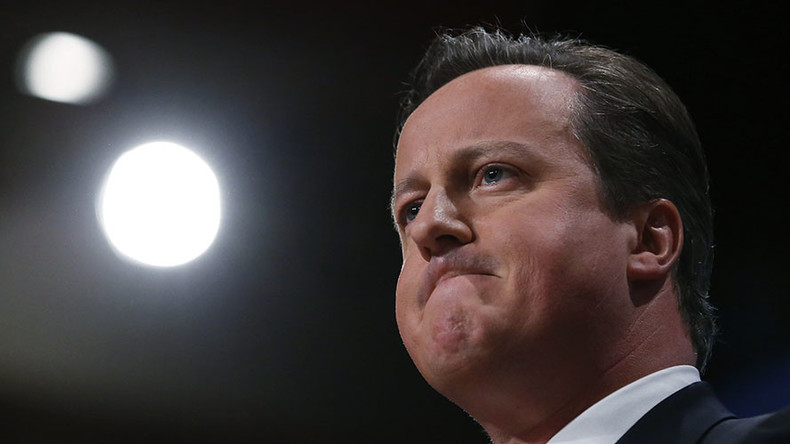 The government must pay back millions of pounds in employment tribunal fees after the Supreme Court ruled the charges introduced by former Prime Minister David Cameron are "unlawful and unconstitutional."
Wednesday's "landmark" decision marked a victory for the public sector trade union Unison, which had waged a four-year legal battle to overturn the government's introduction of the fees.
The court unanimously agreed the fees were unlawful because they "prevent access to justice."
There has been a "dramatic and persistent fall" in the number of tribunal cases since the fees of up to £1,200 (US$1,560) were introduced, judges said. Wednesday's decision will mean from now on, claimants will not have to pay to bring a case against their employer.
The government will also be forced to refund more than £27 million to the thousands of people charged for taking claims to tribunal since July 2013, when fees were introduced by Chris Grayling, the then-Lord Chancellor.
Unison general secretary Dave Prentis hailed the outcome as a "major victory for employees everywhere" and showed the "government is not above the law."
"When ministers introduced fees they were disregarding laws many centuries old, and showing little concern for employees seeking justice following illegal treatment at work," Prentis said in a statement.
"The government has been acting unlawfully, and has been proved wrong – not just on simple economics, but on constitutional law and basic fairness too."
Prentis said Unison took the case on behalf of "anyone who's ever been wronged at work, or who might be in the future. Unscrupulous employers no longer have the upper hand."
He added that the "unfair fees" have let "law-breaking bosses off the hook these past four years, and left badly-treated staff with no choice but to put up or shut up."
In its judgement, the court said the fees were not lawful because they had clearly stopped people from using the tribunals system. They said the fees could not be "affordable" if families on modest incomes were forced to "forgo an accepted standard of living" to pay them.
Frances O'Grady, general secretary of the Trades Union Congress (TUC), tweeted that the judgment is a "massive" win for workers.
Labour leader Jeremy Corbyn also took to Twitter to call the win "significant."