Britain tried to free Hitler's first deputy from Spandau imprisonment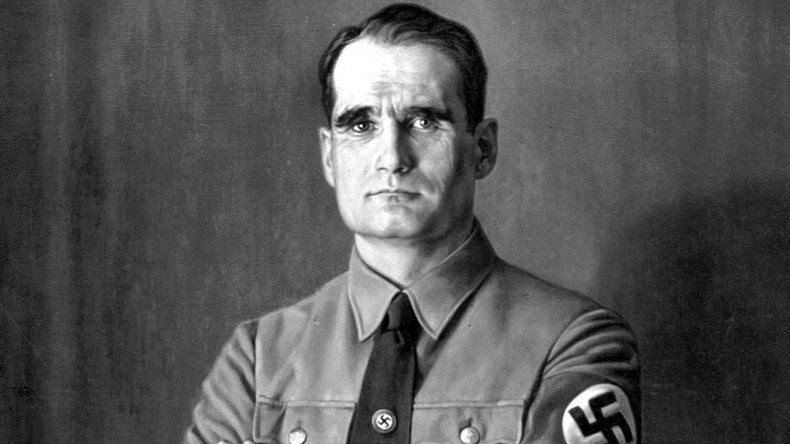 The UK government tried to secure the release of Rudolf Hess, the deputy Fuhrer in Nazi Germany, from prison before he ultimately committed suicide.
New files released by the Foreign and Commonwealth Office reveal that the British government made numerous attempts to free Deputy Fuhrer Rudolf Hess from Spandau prison in Berlin before he committed suicide in 1987.
The documents belonging to the British military governor of Spandau, a prison for top Nazi criminals jointly run by the Soviets, the Americans, the British and the French, show that the UK's Foreign Secretaries Alec Douglas-Home, James Callaghan and Douglas Hurd pleaded with the Soviet authorities for Hess's release.
In 1979, Lord Carrington, the UK's defense and later foreign secretary, wrote to Soviet Foreign Minister Andrei Gromyko, pressing for Hess to be released from Spandau.
"It would be both inhumane and pointless to insist that this old man should die in prison," Carrington wrote.
In 1982, a letter was also written on behalf of British Prime Minister Margaret Thatcher to Soviet leader Leonid Brezhnev, calling for the USSR to set Hess free.
"There is to my mind no justification for keeping Hess in prison any longer.
"He is 88. He has been in prison for 40 years. He has been without the company of other prisoners for over 16 years", the draft letter read.
"Humanitarian reasons demand that no one should be treated this way."
Overall, the British government had made 11 unilateral appeals for Hess's release along with 14 joint requests by the US and the French governments since 1957.
The USSR, however, remained unmoved by the pleas, as the former deputy Fuhrer was a dedicated Nazi, who helped Hitler to write 'Mein Kampf' and prepare for World War II, in which at least 27 million Soviet citizens perished.
The Soviet view was shared by Tony Le Tissier, the last British governor of Spandau, who said that Hess deserved to die in prison.
"He got his just deserts," Le Tissier said, adding: "He was a fanatical Nazi – an enemy."
"I did feel very strongly that he was there till he finished."
Hess eventually hanged himself at the age of 93, being the last prisoner at Spandau.
Speaking about his reaction to the news of the Nazi official's suicide, Le Tissier said that "it was a fait accompli – it was over."
"It was such a waste of time and money, involving so many people."
The prison was then demolished to prevent it from becoming a shrine for neo-Nazis.
Rudolf Hess was the deputy Führer from 1933 until he embarked on a covert solo mission to Britain in 1941 in an effort to secure a peace treaty between the UK and Nazi Germany.