Police 'betray' Jews as anti-Semitic hate crime soars – report
Published time: 17 Jul, 2017 13:01
Edited time: 18 Jul, 2017 09:02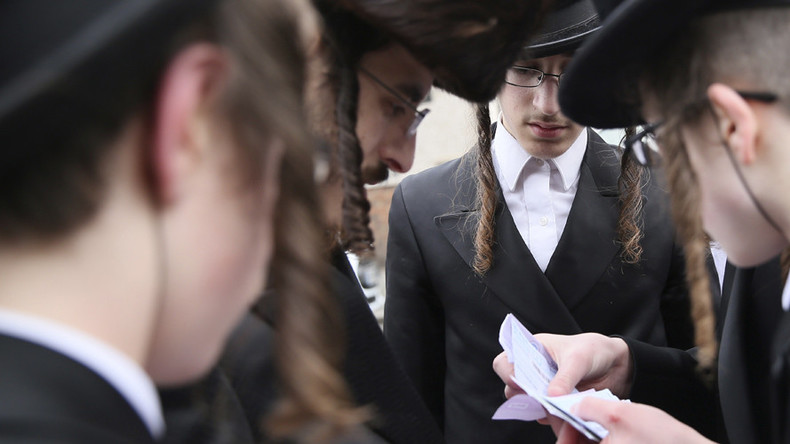 Anti-Semitic hate crime surged to record levels last year, according to a new report, prompting warnings that Jewish people in Britain are enduring "intolerable" levels of abuse.
The Campaign Against Antisemitism (CAA) says at the same time the number of charges fell "drastically," with alleged perpetrators charged in fewer than a tenth of cases. They also claim a "paltry" 15 cases were prosecuted last year.
The CAA gathered 2016 crime data from all UK police forces through Freedom of Information requests.
It says anti-Semitic hate crime rose by 14.9 percent last year against 2015, or 44.5 percent against 2014. There were 1,078 anti-Semitic crimes in 2016, it says, adding "a consistently elevated level of anti-Semitic crime has become the new normality for British Jews."
The CAA says police recorded 105 violent anti-Semitic crimes in 2016, meaning that on average, one in 10 of those crimes involved an act of violence against a Jewish person. It says violent anti-Semitic crime "continued to disproportionately affect smaller Jewish communities outside London and Manchester."
Only one violent anti-Semitic crime was prosecuted in 2016, it says.
The CAA adds that just 1.4 percent of anti-Semitic hate crime was prosecuted – just 15 cases in 2016.
According to the campaign group, almost half of police forces did not charge a single one of the anti-Semitic crimes reported to them.
"Campaign Against Antisemitism has recently resorted to privately prosecuting antisemites itself, and in March won a landmark judicial review against the Crown Prosecution Service over its decision not to charge a neo-Nazi," its report says.
"Antisemitic crime appears to be worsening in the initial months of 2017, with incidents including the firebombing of kosher restaurants in Manchester, a man stopped by police in London after brandishing a meat cleaver and machete whilst chasing after Jews, and police closing down London's iconic shopping streets to make way for a major pro-Hizballah [Hezbollah] march."
In the foreword to the report, Gideon Falter, the CAA's chairman, said "the failure of police forces and the Crown Prosecution Service to protect British Jews is a betrayal," adding that Jews are enduring "intolerable levels of hate crime."
"There is a very real danger of Jewish citizens emigrating, as this has happened elsewhere in Europe unless there is radical change."
The Crown Prosecution Service (CPS) says it does not recognize these figures.
In a statement, it said: "Last year we prosecuted more hate crimes than ever before – more than 15,000 cases. We do not recognize the statistics contained in this report.
"We will always prosecute crimes against people of all faiths where there is sufficient evidence and it is in the public interest to do so."