Islamic preacher who called Jews 'agents of Satan' speaks at pro-Palestine expo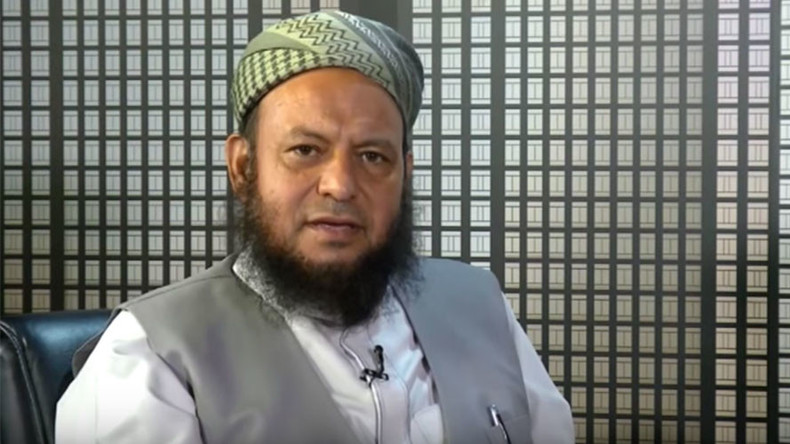 An Islamic preacher who called Jews "agents of Satan" and quoted Nazi Joseph Goebbels to compare Jews to "fleas" was allowed into Britain to speak at a pro-Palestine event over the weekend.
Ebrahim Bham, from South Africa, has also delivered lectures where he described equality between the sexes as "absurd" and defended violent jihad as "part and parcel" of Islamic teaching, it has been reported.
The Palestine Expo event, which was given the go-ahead by the government following concerns over the organizer Friends of Al-Aqsa's links to Palestinian group Hamas, was held at the Queen Elizabeth II Centre in London over the weekend.
Bham spoke about the "sacredness of Jerusalem" at the event, which was billed by organizers as the "biggest social, cultural and entertainment event on Palestine to ever take place in Europe."
The event, which showcased Palestinian art, food and history, attracted more than 15,000 attendees.
Several pro-Israel campaign groups lobbied to stop the event being held and for Bham not to be allowed into Britain.
In a statement, the Campaign Against Anti-Semitism (CAA), said Bham has previously delivered a speech where he quoted Nazi Joseph Goebbels and said: "People tell me that Jews are human beings. Yes, I know they are human beings. Just as fleas are also animals, they are also part of human beings like that."
Bham said Goebbels' words explained Israelis today.
"Using that example, the psyche of the whole people seems to be to mete out the very same treatment to others the way was meted out toward them. And that seems to be the psyche. That they don't regard Palestinians as human beings," Bham said.
In another speech, CAA says Bham, who is still traveling around the UK, claimed all Jews and Christians are "agents of Satan."
"For us to … try and appease the Americans or the Western world, is naive in the extreme.
"The Koran tells us 'the Yahood [Jews] and the Nasara [Christians] will never be pleased with you.' You can never appease them until you follow their religion, their way of life, and we are not prepared to do that. We will never be able to do that.
"They are fulfilling their evil urges, acting as the agents of Shaytaan [Satan] in employing instruments, methods and plots against Islam and the Muslims," he continued.
Campaigners say Bham also believes "the modern motions of equal rights for women are actually manifestly absurd" and that the "jihad of the woman is to look after the home."
In another lecture he said "Jihad is part and parcel of Islamic teachings. Islam makes no hypocritical apology that there is sometimes a need to go for war," according to the Jewish Chronicle.
CAA says the government allowing the event to go ahead was "permitting extremism to flourish."
Ishmail Patel, of Friends of Al-Aqsa, told Al Jazeera that opponents of the event were running a "deliberate smear campaign." Speaking before the event, he said it had a diverse schedule of speakers who are Israeli, Palestinian and British of Muslim, Jewish and Christian beliefs.
"We are witnessing a desperate and underhanded tactic used to undermine Palestine Expo," he said.