Hammond is wrong, public sector workers are not 'overpaid' – TUC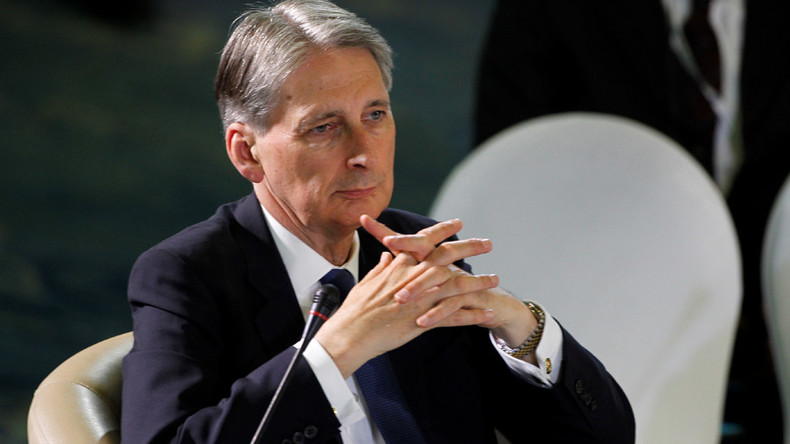 Chancellor Philip Hammond has been widely criticized amid reports he told cabinet colleagues that public sector pay is too high.
His alleged comments have been further undermined by data from the Trade Union Congress (TUC), which shows the real impact of Tory austerity.
Read more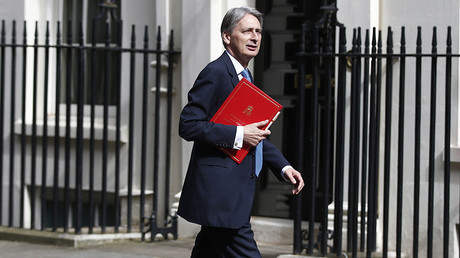 The chancellor was grilled on Sunday morning by the BBC's Andrew Marr over reports he told ministers in a cabinet briefing that public sector workers such as firefighters and police officers are "overpaid."
Hammond refused to comment directly on the allegations, telling Marr: "It's easy to quote a phrase out of context. But I'm very happy to talk about the substantive issue."
In the same meeting Hammond was reported to have said driving trains was so easy nowadays that "even a woman can do it."
He defended himself against accusations of sexism.
"I've got two daughters in their early 20s, both high achievers. I don't think like that. I wouldn't make a remark like that."
Piling on the pressure, a report by the TUC published on Monday suggests that public sector workers are now thousands of pounds worse off since the Conservatives came to power in 2010, with paramedics and prison officers out of pocket by up to £3,800 (US$4,960) annually.
"It's been seven long years of pay cuts for our public servants. And ministers still won't tell us if relief is on the way,I" TUC General Secretary Frances O'Grady told the BBC on Monday.
Hammond has sought to curb enthusiasm for Prime Minister Theresa May's desire to abandon further austerity – a shift which followed her poor election performance.
Endorsing a report by the Office of Budget Responsibility (OBR), released on Friday, which warned of the economic shock of increasing public spending, Hammond said: "This is a sober analysis of the challenge we continue to face, and a stark reminder of why we must deliver on our commitment to deal with our country's debts."