Tory MPs faced anti-Semitism, intimidation & smears during election campaign – report
Published time: 12 Jul, 2017 14:26
Edited time: 13 Jul, 2017 08:11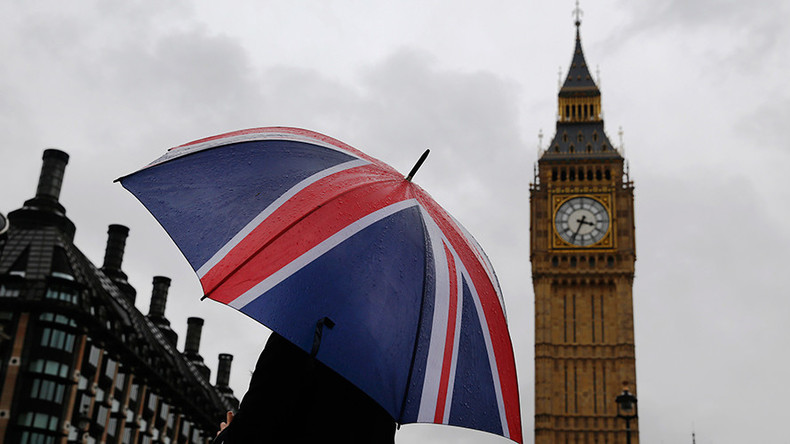 MPs faced anti-Semitic attacks, racist abuse, intimidation, smears, death threats and slashed tires during the general election period, a cross-party report into the abuse of parliamentarians says.
The new report, by the All-Party Parliamentary Group Against Anti-Semitism, is demanding new laws and tougher discipline by parties. In an hour-long debate on Wednesday afternoon, MPs will hear first-hand accounts of the incidents.
Examples of recorded abuse during the election period include Tory MP Ameet Jogia being subjected to racist abuse at a polling station. It read: "Vote Labour … Keep P***s out of politics," a reference to his Pakistani heritage.
Another Conservative MP, Sheryll Murray, reportedly had her election posters daubed with swastikas.
Former Tory minister Andrew Percy, a Jewish convert, says a woman came up to him and tapped him on the arm and said "You're Zionist scum, you're a disgrace," before saying "I'll need a wash now," and yelling "Corbyn, Corbyn, Corbyn."
Another former Tory MP, Andrew Bingham, says he was targeted by an online campaign that accused him of being a "nonce," slang for a pedophile.
Labour MPs have also been subjected to abuse. Iain Wright says he was assaulted and his family threatened with violence as he was delivering leaflets.
Another Labour MP, Naz Shah, previously suspended for her own anti-Semitic posts, was herself a victim of anti-Semitism at hustings.
Wednesday's Commons debate on the abuse of MPs, thought to be the first of its kind, is being staged by Tory MP Simon Hart, who is expected to accuse Jeremy Corbyn's Momentum supporters of intimidation.
While tabling the debate, Hart warned of a "damaging corrosion of democracy."
"Rather than just putting out feeble messages online saying you condemn all this, Jeremy Corbyn needs to actually do something about it," Hart said.
"Mr. Corbyn and the leaders of Momentum need when there even the faintest whiff of the stuff to say 'You are not welcome in our party or to campaign on our behalf and wear the Labour badge if this is how you're going to behave.'"
Coinciding with the debate, Labour MPs have written to Tory chairman Sir Patrick McLoughlin accusing the Tories of "vitriolic personal attacks" on Labour candidates, particularly women.
"The Conservatives ran a negative, nasty campaign, propagating personal attacks, smears and untruths, particularly aimed at one of the most prominent women MPs, and indeed the first black woman MP, Diane Abbott.
"Such attacks on politicians, the consequent intimidating and abusive language and threats of violence towards them online, deter many people from entering politics.
"Parties and politicians have a responsibility to set an example, by treating others with dignity and respect, including those with whom we strongly disagree.
"The Conservative Party has instead promoted personal attacks as a core component of its national campaign."
The Commons debate comes after Prime Minister Theresa May promised a review of the law, saying she had been shocked at the number of colleagues who had talked to her about intimidation and harassment during the general election campaign.