JP Morgan warns Britain is powerless to stop exodus of financial firms post-Brexit
Published time: 12 Jul, 2017 11:35
Edited time: 13 Jul, 2017 08:09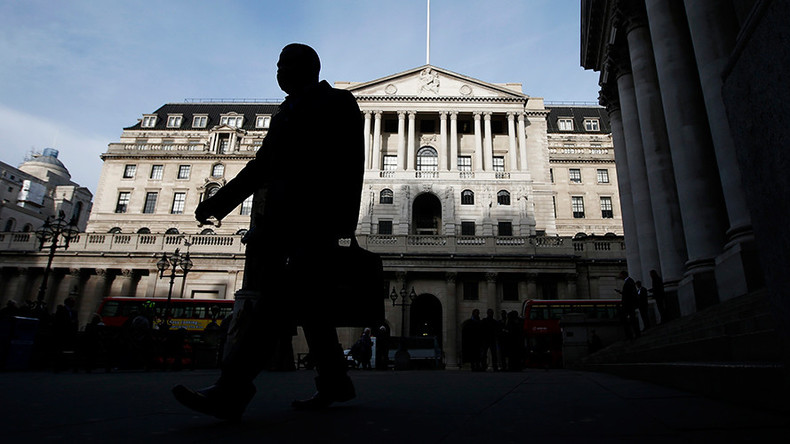 One of the world's top investment banks has warned it may have to withdraw hundreds of its staff from the UK after Brexit, just as Samsung claims London is no longer a viable option for companies because of soaring living costs.
US bank JP Morgan said it could relocate thousands of its 16,000 UK staff to Europe once Brexit comes into effect in two years' time in a bid to retain financial passport rights and guarantee seamless services to EU customers.
Chief Executive Jamie Dimon said that while current plans allow for the relocation of several hundred UK bankers, that number could soar according to what plays out during Brexit negotiations.
"If the EU determines over time that they want to start to move a lot more jobs out of London and into the EU, they can simply dictate that," he said during a panel discussion at the Paris Europlace International Financial Forum on Tuesday.
He then explained that a great portion of the UK's bank operations have been propped up to deal with requests by the 27 EU member states, suggesting a lot of those positions risk being moved elsewhere.
"We have 16,000 people in the UK but ... 75 percent of that is servicing EU companies, and if regulators say one day, you know, 'We're not comfortable with your risk people, your lawyers, your compliance being in the UK,' they can make us move it.
"So we will simply be subject to what they do down the road."
JP Morgan earlier said it would likely relocate its EU operations to Frankfurt, Dublin and Luxembourg, but they could also spread to the bank's additional branches in Paris, Milan, Madrid and Stockholm.
The news comes as managing director of Samsung Next Felix Petersen warns the company would seek to relocate to the German capital of Berlin as London is now only accessible to the "rich."
He claimed Samsung had chosen Berlin as base for its new European division because its affordable prices mean people could have more value out of their money.
"In Berlin, you can do stuff without much money. You can bike around or sit in the park. There are uncommercialized zones. You can experiment and play around with technology in a more relaxed environment.
"In London, the cost of living, the cost of getting around and the infrastructure mean it's not a fun place to live unless you are really rich, especially for young people," Petersen said.
He added that living in London is near-impossible for those looking to put up a family.
The average price for a property in London has gone up to £500,000 (US$643,000), making Britain's capital one of the most expensive cities in the world.
By comparison, Berlin is still relatively affordable, especially compared to Germany's other two main cities, Munich and Frankfurt.