'Spiritual abuse': Church of England votes to ban gay conversion therapy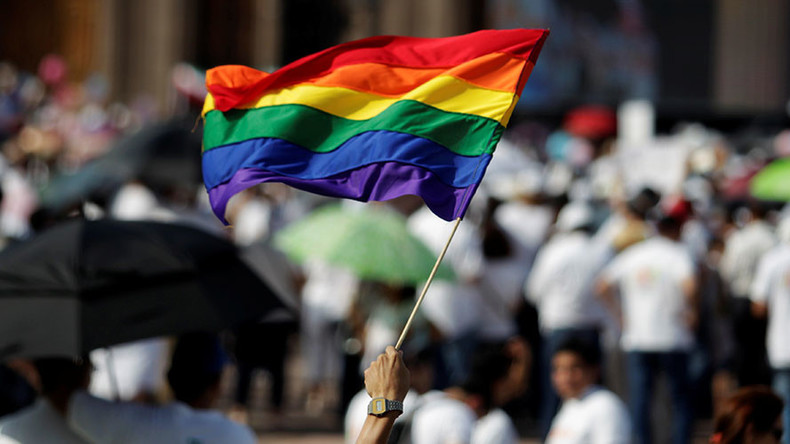 Conversion therapy, the practice of trying to change someone's sexuality through spiritual counseling, should be outlawed in the UK, according to the Church of England.
The General Synod, the church's governing body, was initially asked to back a motion condemning the practice as "unethical and harmful."
However, after an emotional debate the members voted overwhelmingly to demand a ban, Church Times reports.
The motion was proposed by Jayne Ozanne, who suffered from depression and had a mental breakdown after undergoing the therapy. In an accompanying note she said:
"Conversion therapy is condemned by professionals as being harmful to LGBT people as it is based on a misguided belief that being lesbian, gay, bisexual or transgender is wrong. This leads to increased mental health problems for LGBT community due to stigmatization."
"[Conversion therapy] is a form of abuse from which vulnerable adults need protecting," Ozanne said.
READ MORE: Christian exorcisms on the rise, threaten mental health – report
The motion was backed by the Archbishop of York, Dr John Sentamu, who is the second most powerful figure in the church.
Sentamu said that a ban on the "theologically unsound" practice would enable him to sleep at night.
The bishop of Liverpool, Paul Bayes, said being LGBT was neither a crime nor a sin: "We don't need to engage people in healing therapy if they are not sick."
The final vote was 298 to 74, with 26 abstentions. The motion had the backing of all three houses of the synod: the bishops, clergy and laity. Church Times report that it will now fall to the church's public affairs team to implement the motion.
A note from the church's General Secretary William Nye defined conversion therapy as "the umbrella term for a type of talking therapy or activity which attempts to change sexual orientation or reduce attraction to others of the same sex."