May's new spin doctor is 5th BBC staffer poached by Tories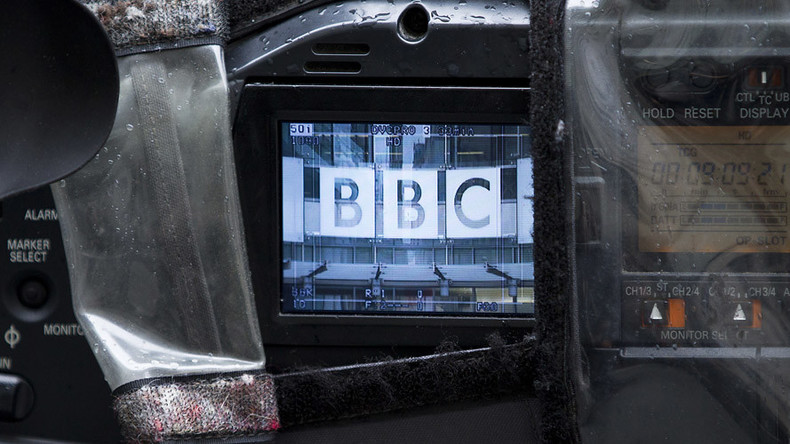 British Prime Minister Theresa May has a new director of communications, the former head of the BBC's political team in Westminster, Robbie Gibb.
The appointment has led some to ask why there is such a well-trodden path between the government and a broadcaster which claims to be impartial.
Gibb is far from the first person to leave the BBC for a high-ranking position in the Conservative Party. The revolving door between the corporation and the Tories includes:
Thea Rogers: Once the BBC's leading political producer, Rogers left White City to be then-Chancellor George Osborne's spin doctor. She is now a high exec at food delivery service Deliveroo, after Osborne left Parliament to become a journalist himself, as the editor of the Evening Standard.
Guto Harri: Harri left his job as the BBC's chief political correspondent in 2008 to become Conservative London Mayor Boris Johnson's communications director. He left Johnson's team in 2012 to join Rupert Murdoch's News International group.
Will Walden: Johnson's next PR chief Walden was a BBC reporter. He left the foreign secretary's team last year, after failing to win the approval of Downing Street.
Craig Oliver: There's a growing tradition of BBC reporters become Downing Street director of communications when the Tories are in power. In 2011, it was the turn of Oliver to be poached by then Prime Minister David Cameron. Oliver was at the time a controller with the BBC, having previously been the editor of BBC One's Ten O'Clock News.
BBC staffers have to obey strict impartiality rules and are banned from making their political leanings public, given the station's public ownership status.
"Robbie Gibb a good, impartial BBC political prog boss," former BBC Newsnight editor Paul Mason tweeted, somewhat ironically.
"Institutionally he wd be the FOURTH big Millbank > Tory spin crossover! Clear pattern."
Sociologist Tom Mills, author of 'The BBC: Myth of a Public Service', corrected Mason, adding that there had been in fact five people going through the revolving doors in the last few years.
"Robbie Gibb is the brother of a Tory Minister and was best man to Tory operator Mark MacGregor, who's now a Big Tobacco lobbyist," Mills added in a tweet.
In contrast to the steady flow of Tories, the BBC was recently accused of being "riddled with left-wing bias" by Tory MP Philip Hollobone. The Kettering MP argued in the Daily Mail that the broadcaster "will seize any opportunity to get Theresa May out. Jeremy Corbyn at Glastonbury is a typical example of their behavior (...) the BBC is out of control."
Labour leader Corbyn's speech at the popular music festival was also criticized by Hollobone's fellow MP Andrew Bridgen, who said: "The BBC will do everything they can to get their hero Jeremy Corbyn into Downing Street. Now with things like this year's Glastonbury, it's becoming ever more blatant. They are at the stage where if the BBC give it one more push, we will end up with a Marxist in No 10."