Vote Leave campaign chief admits Brexit referendum was 'dumb idea'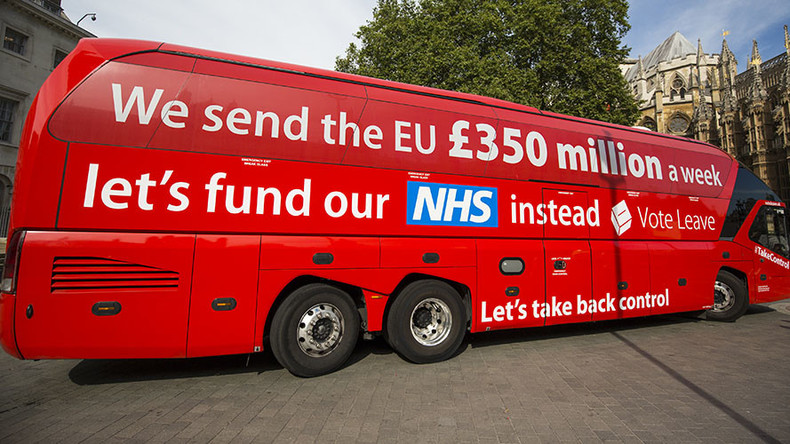 Dominic Cummings, director of the official Vote Leave campaign, has abruptly changed his tune, saying the vote to leave the EU was a "dumb idea" and that Brexit could be a mistake.
Cummings said that other alternatives to reform Britain's relationship with the EU should have been taken into consideration before going down the Brexit route.
The comments were made during a Twitter exchange on Monday afternoon, in which Cummings was asked whether he regretted anything about the June 2016 referendum outcome.
Lots! I said before REF was dumb idea, other things shdve been tried 1st. In some possible branches of the future leaving will be an error

— odysseanproject (@odysseanproject) July 3, 2017
In reply, Cummings wrote: "Lots! I said before REF was dumb idea, other things shdve been tried 1st. In some possible branches of the future leaving will be an error [sic]."
The Vote Leave campaign director also branded the government's negotiating strategy "chaotic" and a "farce." He said Brexit would be a "guaranteed debacle" if Whitehall fails to make substantial changes.
Cummings' Leave campaign famously made the claim that Brexit would allow for an extra £350 million (now US$450 million) per week to be invested in the National Health Service (NHS).
Read more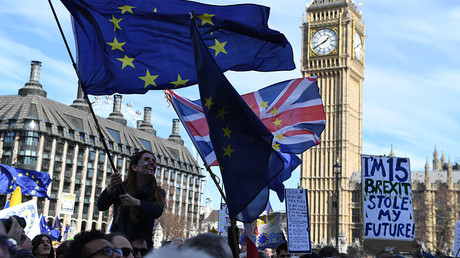 Outgoing Liberal Democrat leader Tim Farron, who opposed leaving the EU, joined the Twitter thread, saying: "Dominic Cummings has let the cat out of the bag.
"This is the man who slapped the £350m NHS lie on the side of the bus who is now saying leaving the EU could be a mistake.
"These Brexiteers have sold us a pup and lied to the public.
"This is why I believe the public should be given a say on the final Brexit deal."
Cummings' remarks come a day after a poll found a majority of Brits would vote Remain if the EU referendum were held today.
According to the Survation survey, 54 percent would vote Remain if they were heading to the polls now, while only 46 percent would back Brexit.
A majority (52 percent) voted to leave the EU in the June 2016 referendum, while 48 percent voted to remain.
The survey also found that just over a half of voters want to see a cross-party coalition negotiating Britain's divorce terms, while less than a third would want that to be the responsibility of the Tory minority government alone.
Less than 20 percent support the government's intent to swap access to the customs union with free trade agreements.
Prime Minister Theresa May did, however, have a 16-point lead on Labour leader Jeremy Corbyn on which leader people trusted the most to negotiate withdrawal terms.
That is despite her popularity plummeting following the general election on June 8, which saw her falling short of a working Tory majority.