'Most wanted' British jihadist bride now 'desperate' to flee ISIS, return to UK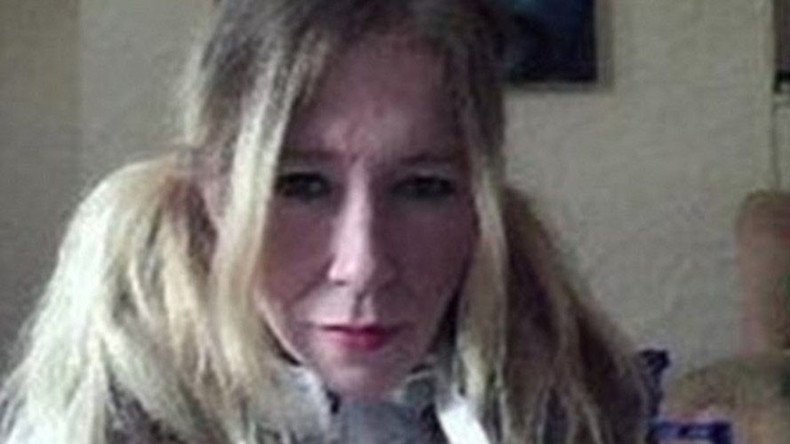 British jihadist Sally Jones, the world's most wanted female terrorist who traveled to the Middle East to join Islamic State (IS, formerly ISIS/ISIL), is now "desperate" to return to the UK, a friend has claimed.
Jones, who was the lead guitarist of an all-girl rock-band in the 1990s, fled her home in Kent to join the terrorist organization in its de facto capital of Raqqa in Syria with her husband Junaid Hussain.
Hussain was killed in a US drone strike in 2015. He had previously used his youngest son as a human shield. Drone operators seized their opportunity when Hussain appeared to be alone.
The couple reportedly led dozens of IS attacks, and were considered to be the organization's most effective western recruiters and attack planners.
It is understood that Jones, now the most wanted woman in the world after topping the CIA's assassination list, has had trouble finding a new spouse as "she is considered old and ISIS fighters prefer young girls."
She is now pleading to be allowed to return to the UK.
One of Jones' acquaintances, known only as 'Aisha,' told Sky News: "She was crying and wants to get back to Britain but ISIS is preventing her because she is now a military wife."
Jones, who according to Aisha is "about 50" years old, now reportedly earns £520 (US$670) from IS, plus a bonus of more than £200 every couple of months for being the widow of a 'shahid,' or martyr.
She was responsible for recruiting dozens of members for IS on social media before her accounts were closed down, as well as posting a series of chilling threats to the Western world.
In one post in May last year, she said: "To be honest I wouldn't go into Central London through June... or even July well to be honest I wouldn't go there at all especially by Tube."
The mother-of-two was also seen in a video leading a group of Islamist women fighters chanting allegiance to IS.
Jones, who Western tabloids have dubbed the 'White widow,' also declared she would sacrifice herself as a suicide bomber.
"I know what I'm doing," she said, according to the Daily Mail.
"Paradise has a price and I hope this will be the price for paradise."
Leaving behind her 18-year-old son, Jones and her young husband brought their 11-year-old son Jojo with them to the group's so-called 'caliphate.'
According to the Times, the pair had plotted to behead an Afghan War veteran in his home and post footage of the murder online. The attack was foiled after Munir Abdulkader, 22, who Hussain had recruited to carry out the attack, confided in an FBI informant.
Jones was apparently also plotting to kill the Queen during VJ Day celebrations in London in 2015.
You can share this story on social media: