12 fire engines, 80 firefighters battle blaze at east London residential block (PHOTOS, VIDEOS)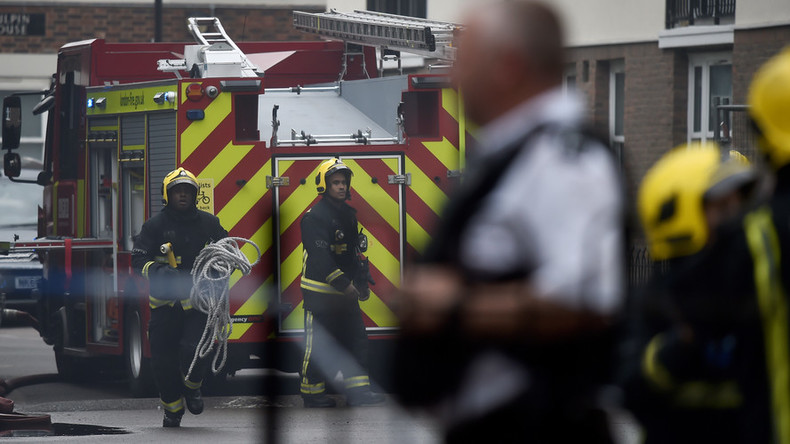 Twelve fire engines and 80 firefighters tackled a blaze at a residential block in east London's Bethnal Green.
The entire roof, third floor and roof of the fourth floor of the new five-story block on Bow Wharf were badly damaged in the incident, according to a statement from the London Fire Brigade.
The building, located between Bethnal Green and Mile End, is currently under construction and is not yet occupied. Local roads were blocked off as the firemen battled the blaze for over three hours.
The cause of the fire is under investigation. Footage from the scene appears to show that the building's roof, which was fitted with solar panels, collapsed.
A similar fire broke out on Turin Street in Bethnal Green last week. Seventy-two firefighters and 10 engines were dispatched to battle that blaze.
READ MORE: 72 firefighters, 10 engines tackle apartment block blaze in east London (PHOTOS, VIDEOS)
Britain's fire services have been in a heightened state of alert since 600 tower blocks were found to have cladding similar to that used on Grenfell Tower.
The exterior panels may have helped the fire spread rapidly up the 24-storey building on June 14. Police say 79 people are believed to have died in the disaster.