Former Archbishop resigns over church 'collusion' in sex abuse
Published time: 26 Jun, 2017 15:06
Edited time: 27 Jun, 2017 07:58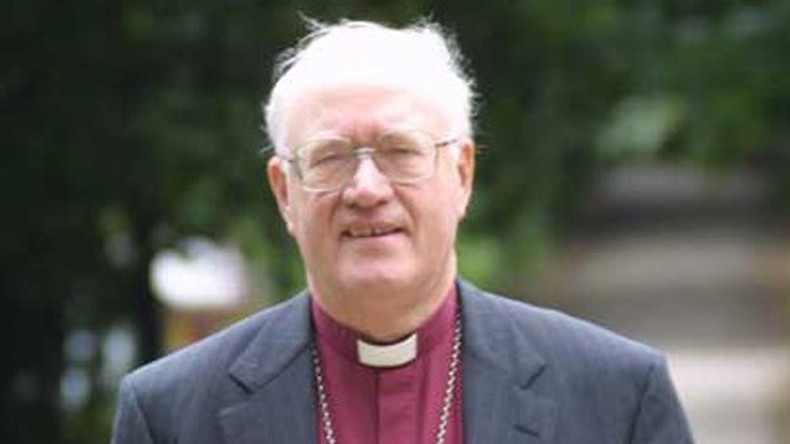 Lord Carey, the former Archbishop of Canterbury, has resigned from his last remaining formal role in the church after a report found he "colluded" with a disgraced pedophile bishop to prevent him from facing criminal charges.
Justin Welby, the current Archbishop of Canterbury, last week asked Lord Carey to "carefully consider his position." On Monday, Lord Carey resigned from his current role as an honorary Assistant Bishop in the diocese of Oxford.
A damning report by formal social worker Dame Moira Gibb, the result of an 18-month inquiry, found the Church of England failed to protect the victims of Peter Ball, who was jailed in 2015 for abusing 18 vulnerable men and boys over a 20-year period.
The Bishop of Oxford released a statement on Monday saying: "Lord Carey has accepted the criticisms made of him in the Gibb review and has apologized to the victims of Peter Ball.
"Along with many others, I have been deeply distressed to read Dame Moira Gibb's report with its narrative of the abuse perpetrated by Peter Ball which remained hidden for so long.
"I hope that the focus of attention will continue to be on the survivors of abuse and offering to them the care and support they need."
Ball, the former Bishop of Lewes, was jailed for 32 months in October 2015 after admitting to sexually abusing 18 people aged 17-25 while in service.
Ball, described as a "sadistic sexual predator" by his victims, admitted to abusing a 12-year-old. He was released in February after his sentence was shortened to 16 months.
'An Abuse of Faith,' a report examining the CoE's response when the first allegations were made in 1992, found that senior clergy had "trivialized" Ball's actions in a bid to save the Church's reputation.
The report accused then-Archbishop of Canterbury Lord Carey of failing to inform police of several letters by members of the public who had witnessed or experienced Ball's abuse.
These included letters from parents who said their children had been sexually propositioned by Ball, and a man who said he had been asked to masturbate in front of him at the age of 15.
The report accuses Carey of "setting the tone for the Church's response to Ball's crimes and gave the steer which allowed Ball's assertions that he was innocent to gain credence."
Ball had initially been investigated by police in 1993 after Neil Todd, a young man who had stayed with him, told Church figures there had been "sexual activity" between the two. Todd killed himself in 2012.
That investigation ended when Ball accepted a caution for gross indecency and resigned as Bishop of Gloucester.
Lord Carey said in a statement last Thursday: "I accept the criticisms made of me. I apologise to the victims of Peter Ball.
"I believed Peter Ball's protestations and gave too little credence to the vulnerable young men and boys behind those allegations. I regret that after Peter Ball was cautioned I did not place his name on the Lambeth list."