Church 'colluded' with bishop to conceal his 'sadistic' sex crimes – report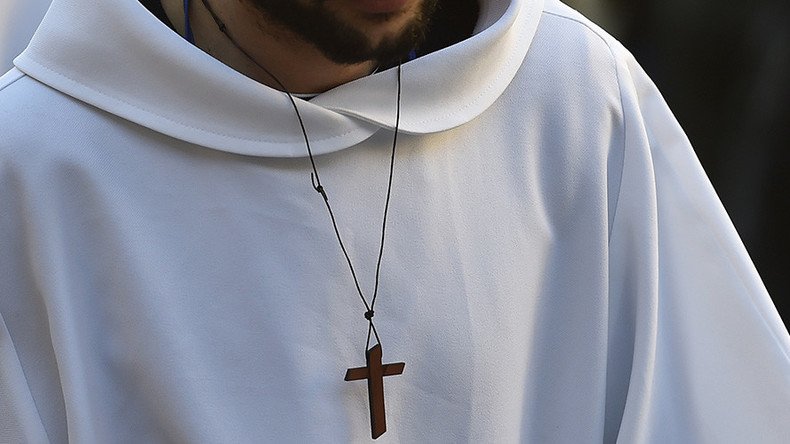 Senior figures in the Church of England (CoE) have been found guilty of "colluding" with a former bishop jailed for a string of sexual offenses on young men and teenagers over a period of two decades.
Former Bishop of Lewes and Gloucester Peter Ball was jailed for 32 months in October 2015 after admitting to sexually abusing 18 people aged 17-25 while in service.
Ball, described as a "sadistic sexual predator" by his victims, even admitted to abusing a 12-year-old. He was released in February after his sentence was shortened to 16 months.
'An Abuse of Faith,' a report examining the CoE's response when the first allegations were made in 1992, found that senior clergy had "trivialized" Ball's actions in a bid to save the Church's reputation.
The report accused then-Archbishop of Canterbury Lord Carey of failing to inform police of several letters by members of the public who had witnessed or experienced Ball's abuse.
"Ball's priority was to protect and promote himself and he maligned the abused," report author Dame Moira Gibb said.
"The Church colluded with that rather than seeking to help those he had harmed, or assuring itself of the safety of others," she said, according to the BBC.
The report accuses Carey of "setting the tone for the Church's response to Ball's crimes and gave the steer which allowed Ball's assertions that he was innocent to gain credence," the Guardian reports.
In a statement, the former archbishop said the report makes for "deeply uncomfortable reading."
He apologized to Ball's victims.
"I believed Peter Ball's protestations and gave too little credence to the vulnerable young men and boys behind these allegations," he said, according to the Telegraph.
Carey also said he regrets failing to put Ball on the Lambeth List, where those whose ministry is under question are named, when the bishop was first cautioned 15 years ago.
Serving Archbishop of Canterbury Justin Welby said the report made for "harrowing reading."
He said the Church "inexcusably" covered up the allegations against Ball and failed to support those "brave enough" to admit their ordeal.
"To the survivors who were brave enough to share their story and bring Peter Ball to justice, I once again offer an unreserved apology.
"There are no excuses whatsoever for what took place and the systemic abuse of trust perpetrated by Peter Ball over decades."
Gibb said although the CoE had made genuine progress in recent years in its understanding of abuse, "faster improvement is still required."
Moreover, according to the report, Ball was able to resist scrutiny because he had powerful friends, including the Prince of Wales, and "sought to exploit his contact with members of the royal family in order to bolster his position."
The report, however, frees Prince Charles and the royal family from any accusations of trying to protect the disgraced clergyman.
You can share this story on social media: