'Council negligence, penny-pinching': Scottish MP condemns Grenfell response (VIDEO)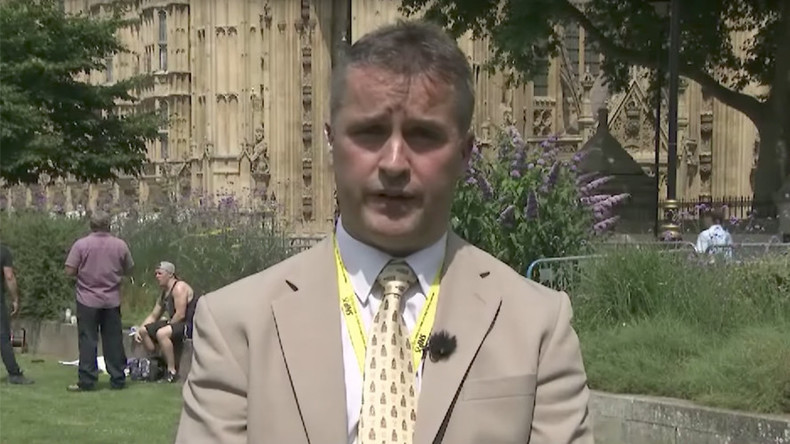 Scottish National Party (SNP) MP Angus MacNeil told RT that Britain has become a country that does not "value each other as citizens" in the wake of the Grenfell Tower tragedy.
MacNeil was commenting on the state opening of Parliament on Wednesday, which was met with protests against Prime Minister Theresa May and her handling of the disaster last week.
"London is one of the world's richest cities, and Kensington and Chelsea, the Royal Borough, no less, of Kensington and Chelsea, is one of the wealthiest parts of London," the MP for Na h-Eileanan an Iar said.
"But they are so narrow and so selfish in their economic outlook, and so much 'each man for himself,' and a lack of social care and care for the fellow man, that people are living in awful conditions after losing their house in what appears to be council negligence and penny-pinching in refurbishing their flat block.
"The flat block of course seems to only have been refurbished to give it another visual impression to richer residents nearby, so it really looks appalling and it's really the way the UK has gone for quite a number of years.
"Being aware of the price of everything but absolutely the value of nothing."
He said although money had been pledged to the victims, little had actually been given to them.
His comments follow outcry by the newly minted Kensington and Chelsea MP, Emma Dent Coad, who said on Tuesday that some of the Grenfell victims are sleeping rough after being left homeless by the blaze.
"A Great Britain is usually about flags and pomp and ceremony and circumstance, is not about caring for fellow Britons unfortunately," MacNeil added.
He also said Theresa May was particularly weak as she launched her new government agenda.
"We've seen the weaknesses of Theresa May encapsulated in this disaster in total, and when she ran her election campaign. She avoided real people, she avoided having to face up to things," he said.