Grenfell Tower survivors to be rehoused in 68 luxury Kensington flats after public outcry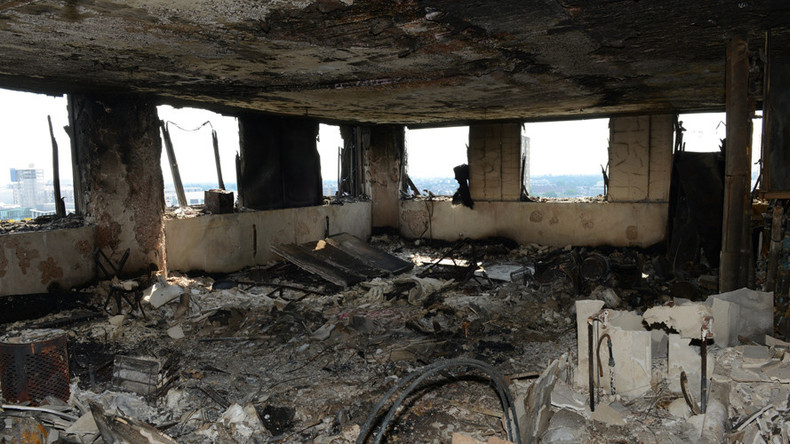 Survivors of London's Grenfell Tower fire will be rehomed in a luxury housing development in the heart of Kensington, the government has announced, following massive public outcry over its "slow" and "chaotic" response to the disaster.
Sixty-eight apartments, including one, two and three-bedroom flats, have been acquired at the newly-built Kensington Row by The City of London Corporation. The development is part of a £2 billion (US$2.5 billion) regeneration project owned by the Berkley Group.
The move comes after Labour leader Jeremy Corbyn called for empty luxury properties in Kensington to be taken over by the government to house victims.
Private properties in the complex, which is just a couple of miles away from Grenfell Tower, are worth between £1.5 million and £13 million.
Each new home will be fully furnished and completed to a high-specification, the government says.
The flats for Grenfell Tower victims are expected to be completed by the end of July. The Department for Communities and Local Government said extra public money had been found so the apartments could be fitted out more quickly, and more builders had been taken on.
The upmarket apartment complex includes a 24-hour concierge, a gym, a swimming pool and a private cinema. A spokesperson for the developer told the Evening Standard Grenfell residents will not have access to these facilities.
Communities Secretary Sajid Javid said in a statement that Grenfell residents had been through "some of the most harrowing and traumatic experiences imaginable."
"Our priority is to get everyone who has lost their home permanently rehoused locally as soon as possible, so that they can begin to rebuild their lives," he added.
The 250 residents affected by the fire are currently being housed in hotels around the area.
At least 79 people died and hundreds were left homeless after fire engulfed the tower a week ago.