Grenfell survivors get £200k emergency fund, but MP says many are sleeping in their cars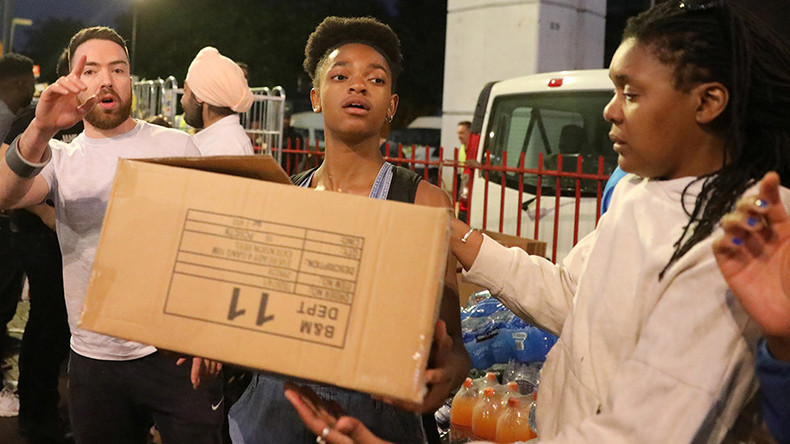 Around £200,000 from a £5 million emergency fund has been given to the families affected by last week's massive tower block fire, according to the Grenfell Response Team (GRT). However, the money has come too late for some families.
According to local MP Emma Dent Coad, some homeless survivors of the Grenfell Tower disaster are living in their cars.
She has branded the council's response "total chaos."
"People have been sleeping in cars and in parks because they don't know where to go and they aren't being looked after," the newly minted Labour MP told Sky News.
"Secondly they need to be re-housed permanently and thirdly they need a long-term care package ... people who'll always be there for them."
The GRT is made up of personnel from the emergency services, Red Cross workers and local and national government.
It says it accepts that former residents wish to remain close to their local area.
The fire gutted the building and took firefighters 24 hours to extinguish. The death toll currently stands at 79, of which only five have been identified, and is expected to rise.
In a statement the GRT told the BBC: "Work is taking place to assess the housing needs of all Grenfell Tower and Grenfell Walk families to identify suitable accommodation in Kensington and Chelsea and neighboring boroughs."
A reported 126 hotel places have been offered to affected Grenfell families, with a further 78 households due to be housed in local properties.
Some controversy had emerged around claims that those affected in the massive block fire would be relocated outside the borough.
The government has pledged £5,500 to each person who lost their home with £500 given up front and the rest paid into a bank account.
The news accompanies a pledge by Communities Secretary Sajid Javid that central government will cover any costs incurred by councils in the process of making tower blocks similar to Grenfell safe.
Local Government Association (LGA) chair Gary Porter said in statement he had been in contact with Javid "about the resource implications of any work identified as a result of the new inspections DCLG have requested" and had "secured assurances that funding will be made available to those councils that need to conduct work."
This work is likely to include an assessment of flammable cladding, like that attached to the Grenfell Tower to make is less unsightly for nearby luxury homes, which allegedly caused the fire to spread.
Melanie Dawes, permanent secretary at the Department for Communities and Local Government (DCLG), has ordered councils to inspect the aluminium composite material (ACM) while insisting it was "not of itself dangerous."