'Shame they don't hire out tanks,' Finsbury Park van owner's son posts on Facebook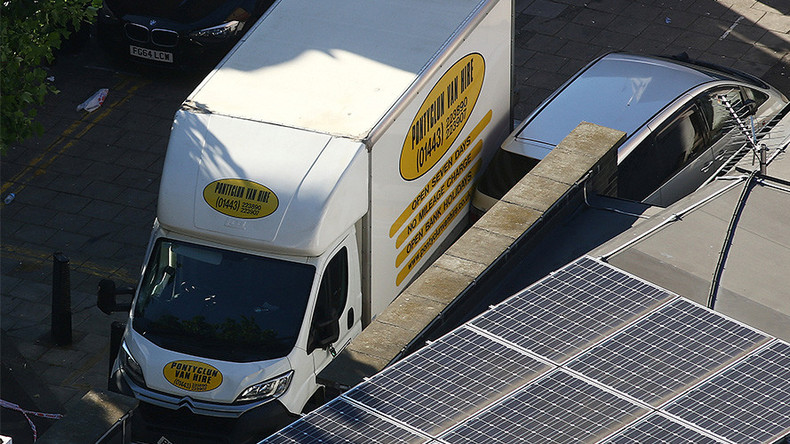 It was shame that the van hire firm which rented out the vehicle allegedly used to kill and injure Muslim worshippers outside Finsbury Park mosque on Sunday night did not lease tanks, according to the owner's son.
Richard Gear Evans, whose father owns the South Wales-based Pontyclun hire firm, made the now-deleted post in the aftermath of the attack.
Read more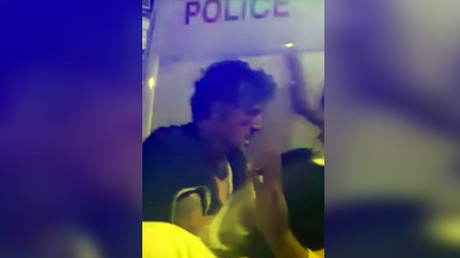 Darren Osborne, 47, who allegedly has a history of antagonism toward Muslims, remains in custody after the attack in which one person died and 11 were injured.
"It's my dad's company I don't get involved, it's a shame they don't hire out a steam rollers or tanks could have done a tidy job then," Evans said in a Facebook post, according to the Mirror.
In a later post he said that his father had not had anything to do with the attack.
"He wasn't involved only the van they just said they are deeply sorry glad I'm not running the Van Hire the police wouldn't like what my answer would be," he said.
The comments were shared widely on Facebook before Evans apparently deleted his account on Monday night.
"We at Pontyclun Van Hire are shocked and saddened by the incident that took place at Finsbury Park last night," the firm said in a statement.
"We are cooperating fully with the Metropolitan Police investigation and our thoughts are with those who have been injured in this cowardly attack.
"We will not be making any further statement because of the ongoing police investigation but will continue to assist the police in any way we can," they added.