Aftermath of attack near London mosque (VIDEOS)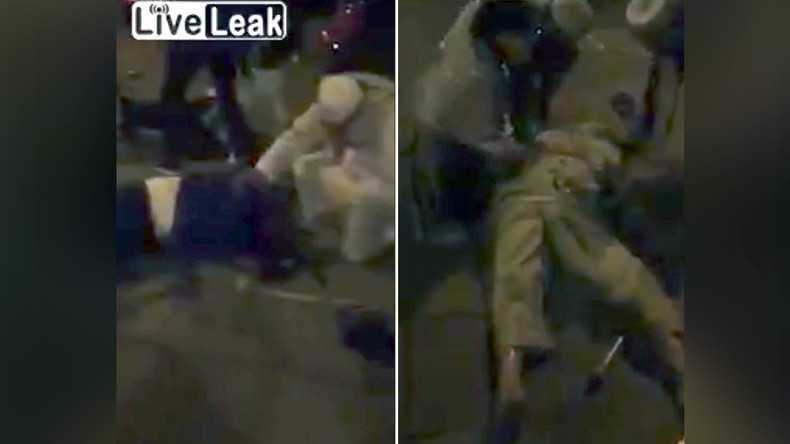 Footage from eyewitnesses shows the immediate aftermath of the incident at a mosque in London's Finsbury Park. The van, driven by a 48-year old man, rammed into a crowd of people as they were leaving the mosque after nightly prayers.
London mosque attack LIVE UPDATES
One video shows injured people lying on the ground and a man performing first aid on the injured. The other shows a seriously injured man who is being tended to by a passerby.
Another video, obtained by Ruptly, shows victims on the ground being given first aid before police and emergency services arrive. Officers then surround the 48-year-old driver of the van and lead him away.
Warning: contains strong language.
At least one person was killed and 10 injured. The driver of the vehicle was caught by people at the site of the attack, and the mosque's imam and a group of men had to keep an angry mob from beating the terrorist suspect until officers were able to arrest him.
You can share this story on social media: