Queen Elizabeth's birthday message captures UK's solemn national mood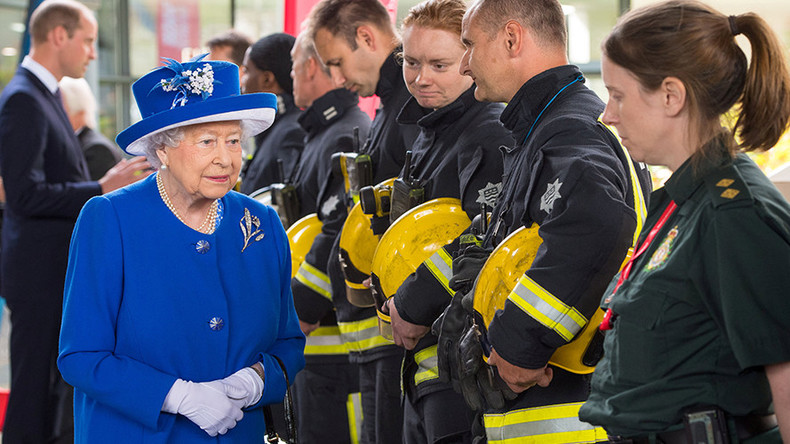 Addressing the British people on her official birthday, Queen Elizabeth wrote of a "very sombre national mood" following a "succession of terrible tragedies" that have befallen the British people over the last number of months.
The long-serving monarch was referring to the recent terrorist attacks, in London and Manchester, and a devastating fire that destroyed the Grenfell Tower block in London on Wednesday morning.
Some 30 people have been confirmed dead as a result of the blaze, though the actual number is expected to end up much higher, with scores of people still missing.
Anger has been growing in the British capital, with heated rallies being held as distraught Londoners seek answers as to why the tragedy occurred.
"Today is traditionally a day of celebration"wrote the Queen.
"This year, however, it is difficult to escape a very sombre national mood. In recent months, the country has witnessed a succession of terrible tragedies," she said.
"As a nation, we continue to reflect and pray for all those who have been directly affected by these events. During recent visits in Manchester and London, I have been profoundly struck by the immediate inclination of people throughout the country to offer comfort and support to those in desperate need," she continued.
The Queen pointed to the enduring spirit of the British people in the face of continuing adversity.
"Put to the test, the United Kingdom has been resolute in the face of adversity. United in our sadness, we are equally determined, without fear or favour, to support all those rebuilding lives so horribly affected by injury and loss," she said.
Prime Minister Theresa May has ordered a public inquiry into the Grenfell Tower fire. Many have blamed the fire's fast spread on the exterior cladding used in the building's recent £10 million refurbishment.
Governmental authorities had been warned several times over the past few years about the panels, which contain a flammable plastic core and have been linked to fires in France and the US.