Mother of London attacker 'believed he was under police control & not dangerous'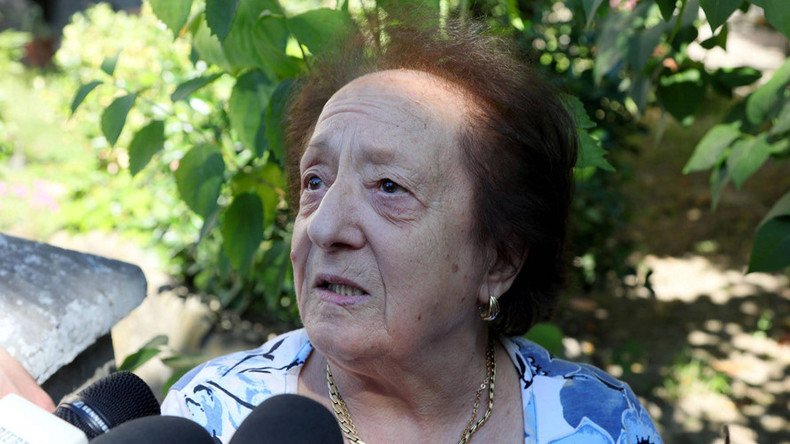 The mother of Youssef Zaghba, one of the three men responsible for the deadly vehicle and stabbing attack on London Bridge, says she never believed her son's terrorist intentions, especially after years of close police surveillance.
"I never thought he could have done anything violent I always tried to talk to him, there are no words, the pain is too big, the pain I feel as a mother. I don't know if it makes sense to ask for forgiveness, if it would make sense I would ask for it," Valeria Khadija Collina said during an interview at her home in Bologna, in northern Italy.
Collina met her Moroccan husband and converted to Islam before giving birth to Youssef in 1995. Zaghba was identified earlier this week as the third terrorist involved in the London Bridge attack which left eight people dead and 48 others injured.
The Moroccan-born Italian attacker was briefly detained in Bologna last year, presumably while trying to reach Syria through Turkey to join the ranks of Islamic State (IS, formerly ISIS/ISIL) terrorists.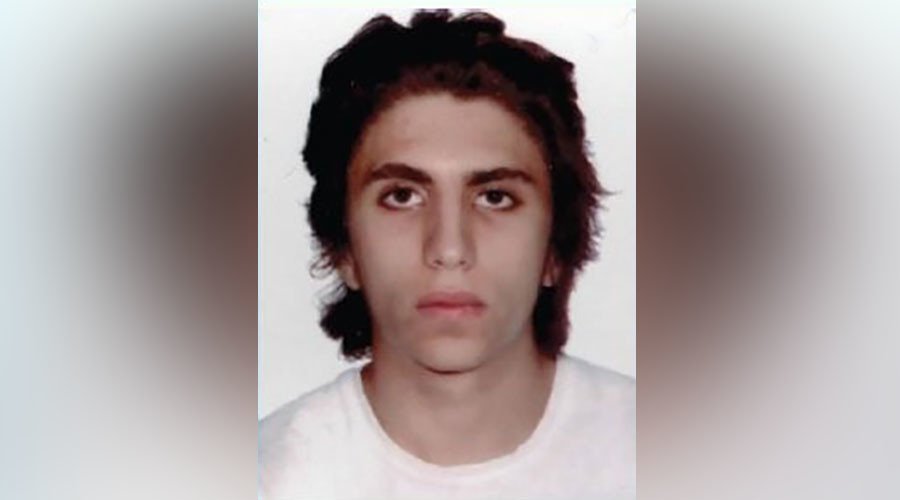 According to his mother, Zaghba planned his trip to Syria for at least a year prior to his detention in March 2016. His motive, to start a new life.
"When my son wanted to go to Syria, in 2015, what he said, and I believe that, was that he didn't want to go for fighting but to live in an Islamic country, to work and make a family," Collina says.
Collina believes her son was "not dangerous" at the time, and that the only reason he got stopped in Bologna on his way to Istanbul was because he carried only a small backpack, had a one way ticket and that he misspoke at the border, saying, "terrorist instead of a tourist."
READ MORE: 'I'm going to be a terrorist,' 3rd London Bridge attacker told authorities
"Back then he did nothing, they stopped him because of what I told them because I thought he wanted to go to Syria," she confessed.
After being questioned by the Italian authorities, Zaghba was released without charge. He was, however, placed on a Europe-wide watch list making it difficult for him to travel to Syria.
"Since then, every time he came back to Italy someone would wait for him at the airport and someone would come home here to talk to him, it was an intense job the one done by Italian police," she said.
READ MORE: London Bridge terrorist was allowed to work at Westminster station despite known jihadist views
"He knew he couldn't have gone to Syria because he was under police control, from that moment he understood that there was nothing he could have done, he was under heavy police surveillance and everything could have led him to prison. I was happy about this," his mother revealed.
Instead of pursuing his plans to start a new life in Syria, the 22-year-old moved to East London where he allegedly worked at a Pakistani restaurant.
"After that, since he went to London instead, and he found a better job, I thought he was finally at peace with his choices," Zaghba's mother says.
Then on June 3, Zaghba alongside two other jihadists – Khuram Shazad Butt and Rachid Redouane – carried out the terrorist attack in the heart of the British capital by deliberately plowing their van through pedestrians on London Bridge.
After crashing their van the attackers ran to the nearby Borough Market restaurant area, where they went on a stabbing frenzy with long knives. The three attackers, who also wore fake explosive vests, were shot dead by police.
"The only thing I can do is to be resolute to fight this [radical Islamism] phenomenon, myself I'm part of an Islamic community so I can decide to spend the rest of my life fighting this, knowing what real Islam is," Collina says.
You can share this story on social media: