'Extremists not welcome in life or death,' say imams at London Bridge vigil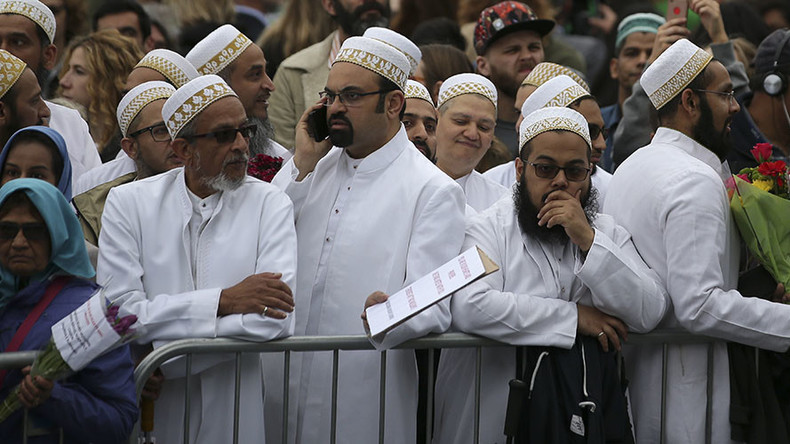 More than 100 imams from across Britain have gathered at London Bridge to honor victims of terrorism and warn "wannabe extremists" that they "are not welcome in our community in life or death."
The vigil comes as more than 500 Muslim religious leaders refused to perform funeral prayers for the "vile murderers" who carried out the recent London and Manchester terrorist attacks.
Qari Asim, an imam at the Makka Mosque in Leeds, who coordinated Wednesday's event, said leaders from different branches of the religion will work within their communities to challenge Islamic State's (IS, formerly ISIS/ISIL) "distorted" and "perverted" interpretation of Islam.
"An attack on London, or Manchester, or anywhere in Britain, is an attack on all of us - an attack on our shared home," Asim said.
"We Muslims are grieving, same as our fellow Brits, and we are here today to send out a very strong message to every wannabe extremist that you are not welcome in our community in life or death."
Read more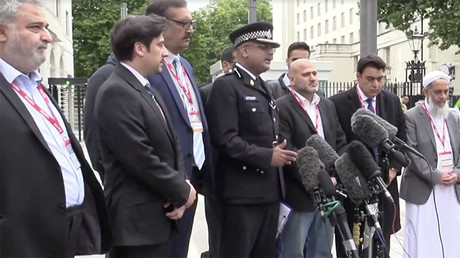 Asim urged Muslims to report anyone they know who has expressed sympathy with violent extremism.
The vigil comes as hundreds of imams and religious leaders made a pledge not to carry out funeral prayers, in a statement shared by the Muslim Council of Britain (MCB).
Supporters said they were praying for terrorists to be "judged in accordance with the gravity of their crimes in the hereafter."
The MCB added: "Consequently, and in light of other such ethical principles which are quintessential to Islam, we will not perform the traditional Islamic funeral prayer for the perpetrators, and we also urge fellow imams and religious authorities to withdraw such a privilege.
"These vile murderers seek to divide our society and instil fear; we will ensure they fail."
After Saturday night's terrorist attack, the MCB said Muslims around the country were "outraged" and "disgusted" by the "cowards" who have "once again destroyed the lives of our fellow Britons."
A statement by its secretary general, Harun Khan, added: "That this should happen in this month of Ramadan, when many Muslims were praying and fasting, only goes to show that these people respect neither life nor faith."