Islamist hate preacher Anjem Choudary could be free next year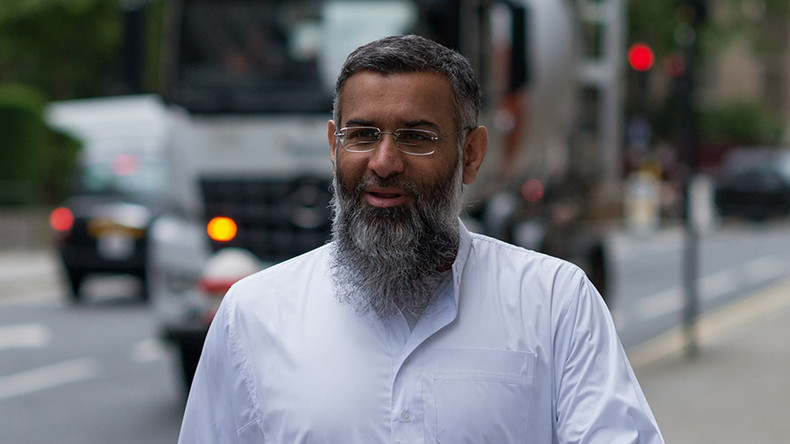 Notorious hate preacher Anjem Choudary, accused of radicalizing the London Bridge terrorists, could be released from prison by the end of next year having served less than half of his sentence.
Choudary was jailed last September for five-and-a-half years after being convicted of drumming up support for Islamic State (IS, formerly ISIS/ISIL).
The 49-year-old British-born co-founder and leader of outlawed group al-Muhajiroun was charged after posting a series of YouTube videos recognizing the "caliphate" created by IS in Iraq and Syria.
Because he spent almost five months on remand while awaiting sentence, he could be freed from jail as early as December 2018 and no later than the end of January 2019, according to the Daily Mail.
Choudary is believed to have links to Khuram Butt, 27, who is thought to have led the trio of terrorists who ploughed into pedestrians on London Bridge in a hired van, before stabbing their victims in pubs and bars around Borough Market on Saturday night. Eight people were killed.
Butt's known links to banned terror group al-Muhajiroun and Choudary will raise serious questions over why he was not stopped prior to the atrocity.
Butt was spotted alongside Choudary in a protest following the murder of British soldier Lee Rigby in 2013. Mohammed Shafiq, chief executive of the anti-extremism Ramadhan Foundation, said Butt flanked Choudhary as he defended the murder carried out by one of his own followers.
Shafiq said Butt called him a "murtadd" – an apostate from Islam – while he was conducting media interviews. Shafiq said Butt and Choudary arrived and left the event together.
In 2015, Butt made no attempt to hide his identity while posing with an IS flag in Regent's Park for a Channel 4 documentary, 'The Jihadists Next Door.' Butt appeared alongside a group of known extremists led by Choudary's former deputy Mohammed Shamsuddin.
Al-Muhajiroun, which was banned shortly after the 7/7 bombings in 2005, and its successor organizations, have been connected to a quarter of all Islamist terror offences and plots, the Telegraph reports.
The group has also been linked to the Westminster attacker Khalid Masood.
Choudary helped 110 British jihadists to travel to Syria in order to fight for IS, it is claimed.
The preacher was detained last year alongside his deputy Mohammed Mizanur Rahman, who received the same sentence. As they were sentenced, his supporters in the public gallery shouted "Allahu Akbar."
Their trial heard Choudary swore an oath of allegiance to IS leader Abu Bakr al-Baghdadi in an east London pub. He and Rahman then pressed upon Muslims to travel to IS-occupied lands.
Choudary is open about his support for Sharia law, and has built up a following of thousands through social media, demonstrations and lectures around the world.
In one speech in 2013, he set out his ambitions for the Muslim faith to "dominate the whole world."
Choudary's conviction was welcomed by British Muslim leaders, who condemned his "evil" and "hateful" views.
You can share this story on social media: