'Jihadis Next Door': Netflix removes film featuring London Bridge attacker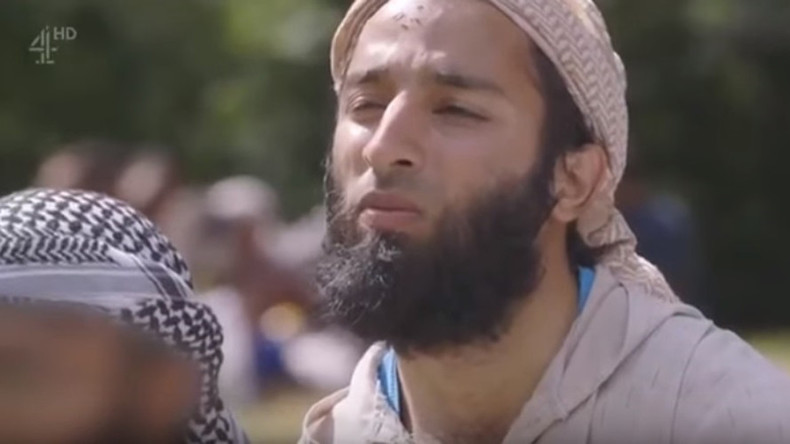 A documentary on British jihadists has been removed from Channel 4 and Netflix after it was revealed that it featured one of the men who carried out Saturday's terrorist attack in London.
Khuram Butt appeared in 'The Jihadis Next Door', a film exploring extremism in Britain. The documentary showed Butt displaying the Black Standard, a flag associated with the Islamic State (IS, Formerly ISIS/ISIL), in London's Regent Park.
The documentary was filmed at events attended by notorious Islamic preachers Abu Rumaysah and Abu Haleema. Pakistan-born Butt was featured for being part of a "group of British extremists intent on spreading their message of global jihad," the documentary said.
Netflix removed the content globally at the request of the distributor, said a spokesperson to RT. The documentary has also been removed from Channel 4's webpage.
Seven people were killed and 48 injured when Butt and accomplices Youssef Zaghba and Rachid Redouane used a van to run down pedestrians on London Bridge. They then went on a knife rampage in Borough Market. The attack, which left a further 21 people critically injured, ended when police shot and killed the three attackers.
So far, 13 people have been arrested as part of police investigations and 12 have been released without charge.
A former friend of Butt has revealed that he reported him to the police after he became concerned about his friend's extremist views. The friend claimed Butt became radicalized after watching extremist videos on Youtube.
"We spoke about a particular attack that happened and like most radicals he had a justification for anything and everything and that day I realized I needed to contact the authorities," the friend said to the BBC.
He said the terrorist was allowed to keep his passport and was not arrested after the report.
"I did my bit, I know a lot of other people did their bit, but the authorities did not do their bit," he concluded.
READ MORE: Relatives issue desperate pleas for those still missing after London terrorist attack