Relatives issue desperate pleas for those still missing after London terrorist attack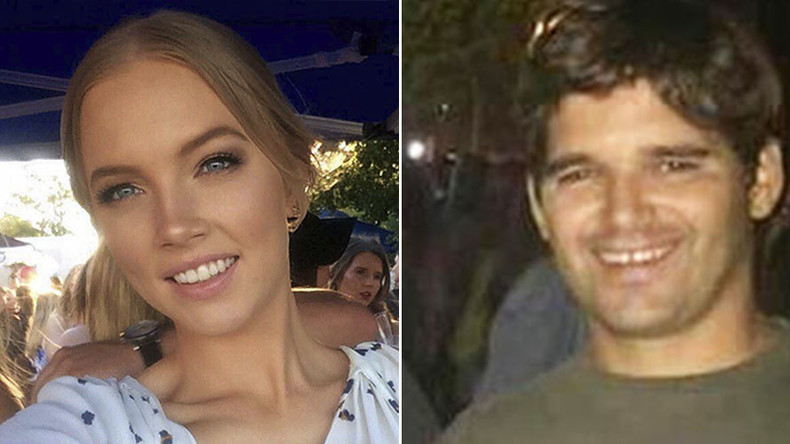 Friends and family of six people still unaccounted for after the London terrorist attack on Saturday night are issuing frantic pleas on social media.
Seven people were killed and 48 injured when three terrorists wearing fake suicide bomb vests used a rental van to mow down pedestrians on London Bridge on Saturday night. They then went on a knife rampage in Borough Market, stabbing victims with 12in blades.
Eighteen people are still in a critical condition in hospital.
Sara Zelenak, 21
Australian Sara Zelenak has not been heard from since she was last seen on London Bridge on Saturday night.
Her friend, Pri Goncalves, posted on Facebook: "I was the last person who saw her because I was there with her. We were trying to find a pub to go to when we heard the crash and went back to see what had happened. Because people shouted RUN and we both went desperate and scared we got separated when running for our lives. I called her a lot of times but she never picked up the phone."
Zelenak's stepfather Mark Wallace told the Telegraph her family had been given no information in the last 48 hours from British authorities, and that her mother Julie was on the way to Britain to help look for her.
"Authorities in London can't give any information, they are in a terror lockdown, so there's just no ability to find out or get any information. She has been gone for 48 hours and no one has seen or heard from her.
"I've contacted every hospital in London. I feel terrible, I don't know what my name is, I can't think."
Wallace said Zelenak, a nanny, had been scheduled to babysit on the night of the attack but the child's grandmother had stepped in, meaning she could go out with friends.
Xavier Thomas
Frenchman Xavier Thomas is also missing after the attack. He was out with a group of friends, all from France, but they have not been able to find him since.
His girlfriend, Christine Delcros, was reportedly seriously injured in the attack and is recovering in hospital.
Delcros' sister Nathalie wrote an emotional plea on Facebook, where she said everyone is "terribly worried" about his wellbeing.
"My sister is seriously injured and hospitalized. I call on those who have news of Xavier Thomas who is missing … he is not part of the four French found."
Ignacio Echeverria, 39
HSBC Bank has reportedly hired private detectives to find missing employee Ignacio Echeverria, 39, a Spanish national who lived in Poplar, east London.
According to his brother, Echeverria "confronted" a terrorist who was repeatedly stabbing a woman, fighting him off using a skateboard.
"He was seen fallen down after defending a woman with his skate[board]," his brother wrote on Facebook.
Since then, neither his family nor friends have been able to contact him or find him in hospitals, despite having reported the situation to the Spanish consulate, the police, hospitals in the area and HSBC.
Echeverria's family said he was probably not carrying any identification documents as he had been returning home from playing sport.
A relative revealed the family had been asked for his fingerprints as they try to find out whether he was one of the victims.
James McMullan, 32
The sister of missing James McMullan, 32, told the Telegraph her brother has not been seen since he stepped outside the Barrowboy and Banker pub on Borough High Street, where he had been with old school friends.
"All the police have told us is that he's not on any identified list, not the dead or the critically injured," Melissa McMullan said.
"His friends who were with him on Saturday have been driving around all the hospitals but all they've been told is that they don't have anyone of his name or matching his description."
Sebastien Belanger, 36
Sebastien Belanger's girlfriend, Gerda Bennet, said he was near the bridge when the attack began and she hasn't been able to contact him.
Belanger had been at the Barrowboy and Banker pub with friends, but became separated from them and was last seen running away after the terrorists jumped out of the van and started stabbing people.
Bennet, who is traveling back from Malta where she had been on holiday, told Southwark News: "One of his friends said one of the guys with the knife was very close by when they started to run."
Belanger is a French chef who works at the Coq d'Argent restaurant in the City.
Socaine Drz
A young man known as Socaine Drz is also believed to be missing. His sister, Alika Brown, said: "Please if anyone has seen my brother Socaine Drz please contact me asap he's been missing since 11pm [on Saturday night].
"We are worried sick. Police are looking as well."