Swipe left or right-wing? Tinder users targeted to arouse youth vote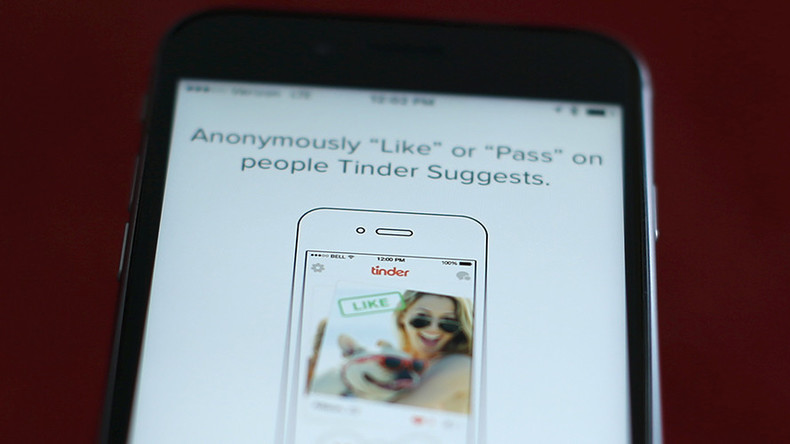 Find politics a turnoff? Labour supporters have created a chatbot that engages with lovelorn young people on the online dating app Tinder to get them out to vote on June 8.
Yara Rodrigues Fowler and Charlotte Goodman created the bot in the hope of reaching out to 18 to 24 year olds in marginal constituencies to get them to polling stations on Thursday.
To reach as many people as possible, the young women launched a crowdfunding page where they asked for £500 (US$645) to upgrade 250 volunteer profiles to Tinder Plus – a feature that gives Tinder users unlimited matches or 'right swipe' capabilities.
The target was smashed within five hours of the campaign's launch.
"This is a women-led project run by volunteers. We're not working with any political parties," Rodrigues Fowler and Goodman explain on their page.
The bot starts a conversation with any user under the age of 25 in a marginal seat, such as Croydon Central or Derby North, where Labour needs a swing of fewer than 200 votes to claim victory.
According to the founders, the bot gives "tailored reasons why [Tinder users] should vote tactically for a progressive party in their area" and sends them information on their polling station.
"Hey lovely. You gonna vote in the election? & for who?" is the bot's opening line.
Test engagements came out with some surprising replies. One user named Ashley said: "I have to say this has to be the most different opening message I have ever received."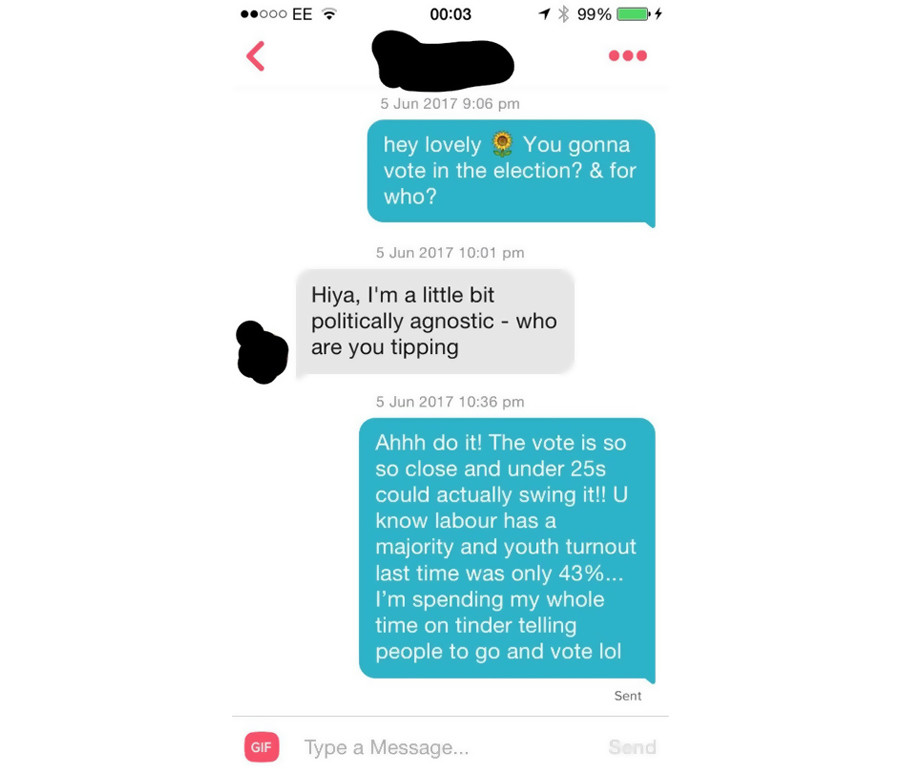 Voters aged between 18 and 24 are believed to have the power to swing the election in Labour's favor, as polls suggest two-thirds are planning to vote for Jeremy Corbyn's party.
Although just 58 percent of registered voters in that age bracket actually voted in the 2015 general election, 2017 could be a different story. More than 453,000 young people signed up to vote on the final registration day alone.
Not all Tinder targets were open to revealing their voting intentions, however.
"Stop canvassing me woman," one replied. "Take me on a date and I'll tell ya."