Labour's Diane Abbott pulls out of radio show after yet another car-crash TV interview (VIDEO)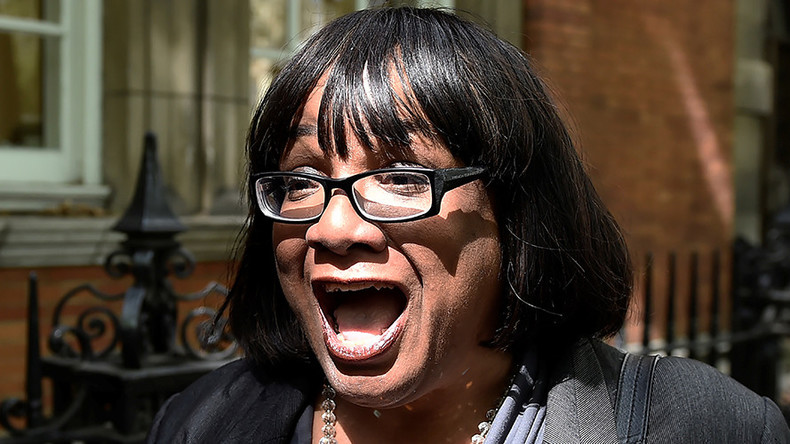 Labour's Shadow Home Secretary Diane Abbott pulled out of a radio show on Tuesday morning after fluffing her lines yet again in another embarrassing TV interview.
As all parties cranked up their messages on investment in police numbers following Saturday's terrorist attack in London, Abbott was once again left red-faced, unable to point out which recommendations from a recent counterterrorism report she did not feel comfortable with.
Abbott appeared on Sky News on Monday evening, where she was asked to comment on a report by former Metropolitan Police Authority Chairman Lord Harris on security in London.
Despite stating she had read the report and insisting it needed "revisiting," the Labour frontbencher seemed unable to point out which parts needed to be thought over.
"I just think it's about preparedness and resilience," she said, when host Dermot Murnaghan quizzed her for details.
The Harris report, which came out in October last year, calls for the amalgamation of London police forces, as well as the introduction of more CCTV on public transport and the construction of temporary barriers to protect pedestrians from heavy vehicle rampages.
Abbott later pulled out of a BBC Radio 4 Woman's Hour debate due to "illness," and was replaced by Shadow Foreign Secretary Emily Thornberry.
It's not the first time Abbott has been cornered by journalists on security and police numbers. In an LBC radio interview last month, the Hackney North MP was unable to explain her own party's policy of investing in better policing.
However, a Twitter user claims to have spotted the Shadow Home Secretary on the London Underground on Tuesday morning, "not seeming very unwell at all."
Monday's car-crash interview came just before her Labour colleague, London Mayor Sadiq Khan, blamed Conservative cuts to the Metropolitan Police for making it harder to foil terrorist attacks.
Khan argued that if the Tories remain in power, a further £400 million (US$516 million) cut would come into force, on top of the £600 million slashed from the police budget since 2010. Up to 12,800 officers' jobs could be at risk, he added.
"Fewer police officers mean we are in more danger," Khan told BBC Breakfast.
"It is not sustainable. One of the first things that I did as mayor of London was to approve a further 600 armed officers as I recognize that having a significant number of armed officers is one of the ways of preventing terrorists causing further harm to our city.
"Under a renewed Theresa May government, we would have fewer police officers ... there is no doubt that fewer police officers mean we are in more danger."
Tory Foreign Secretary and former Mayor of London Boris Johnson argued that the capital's police numbers "remained high" and that the budget for counterterrorism forces is now up 30 percent.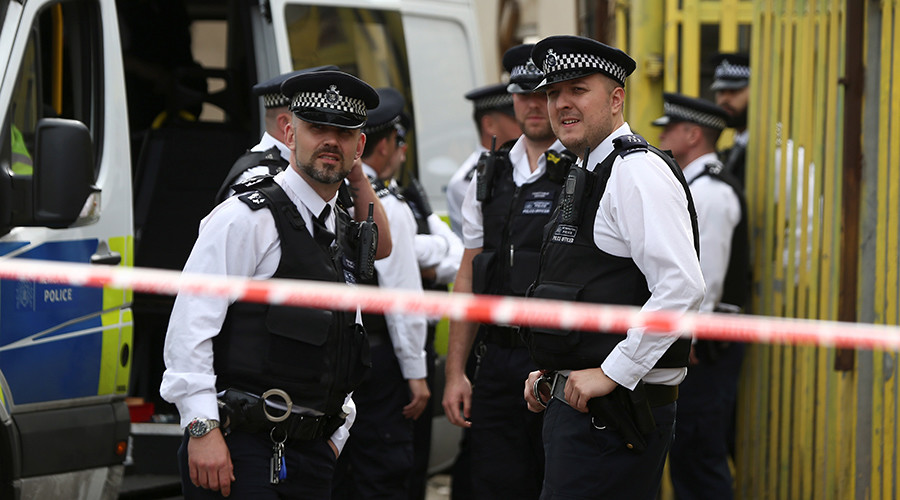 But he was left enraged when a BBC presenter pointed out both he and May had voted against counterterrorism laws, including controversial measures to detain terrorism suspects for up to 90 days.
Johnson did not enjoy being pressed by BBC Radio 4 Today host Mishal Husain on his voting record, going into a diatribe against Labour leader Jeremy Corbyn's policies instead. The heated discussion led to Husain telling Johnson to "please stop talking."
"Of course there are measures that I have not supported myself but the vast majority of measures that have come before the House of Commons I have supported," Johnson said on Tuesday's morning program.
"Of course you can improve measures and you can make sure they are in line with our laws but Jeremy Corbyn has opposed every single one. Not only that but he has sent out a signal that he is personally opposed to the use of shoot-to-kill tactics which were invaluable in saving people's lives on Saturday night."
Husain was once again forced to point out that Corbyn had indeed said he would give "full authority for the police to use whatever force is necessary."