Sadiq Khan wants Trump's state visit scrapped, but Boris Johnson sees 'no reason to cancel'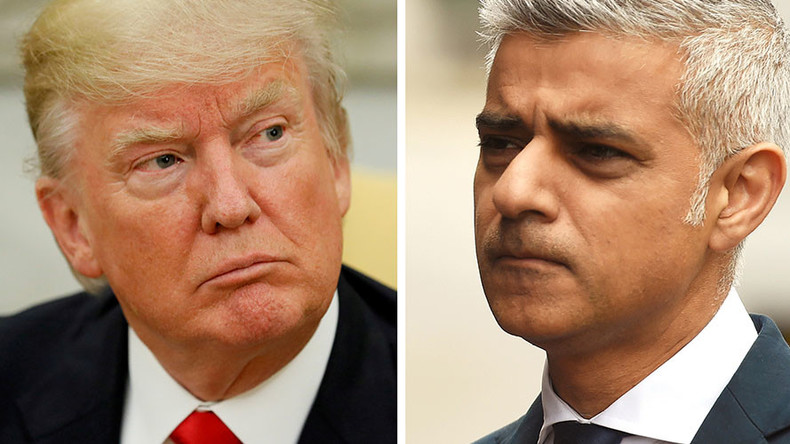 London Mayor Sadiq Khan has called on Prime Minister Theresa May to cancel US President Donald Trump's official state visit to the UK scheduled for the autumn.
Khan's appeal comes after Trump targeted the London mayor on social media for his response to the terrorist attack on London Bridge and Borough Market on Saturday night.
Khan said the UK should retract the state visit, scheduled for October, during which Trump will meet Queen Elizabeth II.
Speaking to Channel 4 News on Monday evening, Khan said: "I don't think we should roll out the red carpet to the president of the USA in the circumstances, where his policies go against everything we stand for.
"When you have a special relationship it is no different from when you have got a close mate. You stand with them in times of adversity but you call them out when they are wrong.
"There are many things about which Donald Trump are wrong."
Foreign Secretary Boris Johnson, however, said although Khan was right to tell the public not to be alarmed, he sees no reason for Trump's state visit to be cancelled.
"The invitation has been issued and accepted and I see no reason to change that," he said.
"I don't wish to enter into a row between those two individuals who are able to stick up for themselves
"But Sadiq was perfectly right to reassure the public about the presence of armed officers on the street."
Trump first hit out at the mayor on Sunday morning, just a couple of hours after the terrorist attack took place.
Replying to Khan's comment that people in the UK should not be alarmed by increased security, the Republican leader tweeted:
At least 7 dead and 48 wounded in terror attack and Mayor of London says there is "no reason to be alarmed!"

— Donald J. Trump (@realDonaldTrump) June 4, 2017
Khan, however, hit back by saying he had "more important things to do than respond to Donald Trump's ill-informed tweet that deliberately takes out of context his remarks."
But Trump then took his criticism a step further as he said Khan's excuse was "pathetic."
Pathetic excuse by London Mayor Sadiq Khan who had to think fast on his "no reason to be alarmed" statement. MSM is working hard to sell it!

— Donald J. Trump (@realDonaldTrump) June 5, 2017
Theresa May, who extended Trump's invitation earlier this year, has defended Khan, telling reporters at an election campaign event on Monday morning that the mayor is doing an "excellent" job.
"I'm very clear that Sadiq is doing a good job as mayor of London, we are working with him, working together.
"And that's important – central government and the London mayoralty and his officials working together to ensure that we are responding to the attack and looking at the work the police is going to give the public extra protection and reassurance."
Liberal Democrat leader Tim Farron, meanwhile, backed Khan's call for Trump's invitation to be rescinded, claiming the US president "insults" national values at a time when the country is still grieving over Saturday night's ordeal.
"Theresa May must withdraw the state visit. This is a man insulting our national values at a time of introspection and mourning," Farron tweeted.
Khan received support across the pond too, with his New York counterpart Mayor Bill de Blasio saying: "Mayor Sadiq Khan is doing an extraordinary job … President Trump's attack on him is unacceptable."
The US Conference of Mayors also offered its support to Khan.
"He [Khan] has risen above this crisis of death and destruction, as mayors continue to do, to alleviate fear, to bring comfort to his people of London and to give support to the first responders who continue to protect, defend and provide emergency care to his people of London," it said in a statement.