British wages in free fall, only crisis-hit Greece is worse in OECD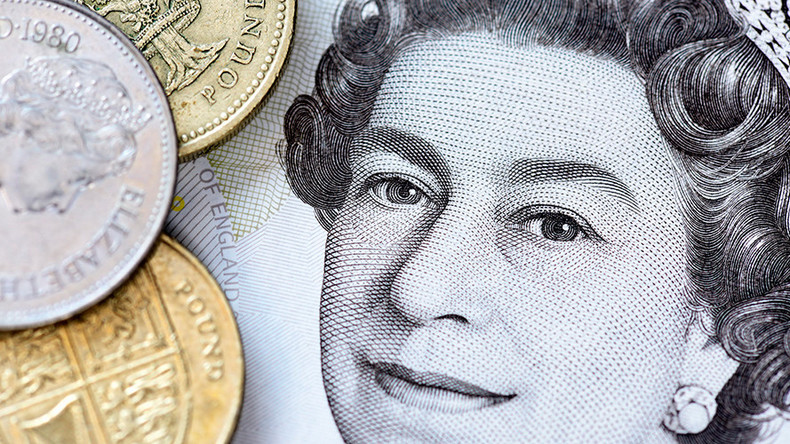 British suffered the biggest wage slump of all Organisation for Economic Co-operation and Development (OECD) countries except for Greece in the past year.
According to a London School of Economics (LSE) paper, Brits were the worst off when it came to their real wages, with pay falling by more than five percent between 2007 and 2015.
Researchers for the prestigious British university also found that all types of British earners, with the exception of pensioners and minimum wage workers, were no better off today than they were in 2008.
The only economy performing worse than Britain was austerity-ravaged Greece, which saw its salaries drop more than 10 percent in the same period.
Annual pay raises in the UK continue to stay below the pre-financial crash rate of around four percent. The Office for National Statistics (ONS) placed current annual salary growth at just below 2.5 percent.
British real wages saw a mild improvement in the last two years, as inflation fell. But with consumer prices on the rise due to a slumping pound and Brexit-fearful markets, the average British salary is now slipping once more.
As the June 8 general election approaches, political parties have offered their solutions to address disgruntled British workers.
The Labour Party pledging to increase the national minimum wage to an unprecedented £10 ($13) per hour by 2020. The Conservatives in turn have promised to raise it to £8.75 per hour for workers over the age of 18.
The report's authors, however, were not convinced either measure would truly address the problem as a whole.
"It is not straightforward to see how proposed policies contained in the manifestos of all parties could enable future pay growth for all workers," Rui Costa and Stephen Machin said.
A further document by the researchers states that "the future prospects for real wage growth do not look good."
Real wage growth since 2002 - AWE regular pay. Brexit line in red. Falling real wages have returned courtesy of post-Brexit price rises. pic.twitter.com/0qj2A6xIW7

— Stephen Machin (@s_machin_) 19 May 2017
Bank of England (BoE) predictions that the average wage growth will be at 3.5 percent by next year have been deemed "much too optimistic" by the LSE scholars.
"The Bank of England needs to gain a better understanding of what has been happening in the UK labor market," they said.
Workers aged 18 to 21 have been the most affected by the financial crisis, as their weekly salaries dropped 16 points between 2008 and 2016.
Britain's gross domestic product (GDP) growth, too, has been one of the worst performing in the G7, moving only at a 0.2 percent rate in the first four months of 2017.
You can share this story on social media: