UK workers face 'living standards crisis' as real wages fall & prices rise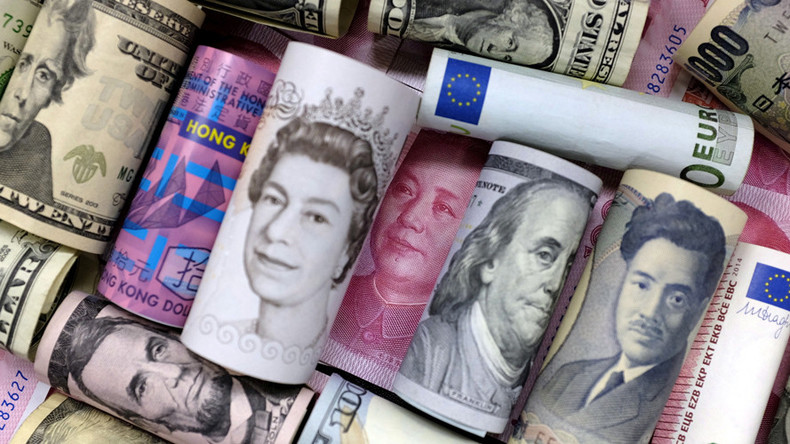 British workers have seen their real-terms pay fall for the first time in three years as employers refuse to increase wages in line with inflation.
Excluding bonuses, wages went up 2.1 percent in the three months to March – the weakest rise since July last year.
By contrast, inflation rose 2.3 percent in the year to March 2017, and is expected to grow to just under 3 percent in the fourth quarter of the financial year.
As wages lag behind inflation, concerns have been raised over how the issue may affect people's living standards.
"Today's fall in real wages risks tipping working people into another living standards crisis," said Trade Union Congress (TUC) General Secretary Frances O'Grady, the Guardian reports.
"And that poses a major challenge for whoever forms the next government.
"The big question for every party is – what's your plan to get Britain's wages rising again?"
Ben Brettell, senior economist at Hargreaves Lansdown, echoed this sentiment.
"With inflation forecast to carry on rising – Bank of England policymakers predict inflation will peak at a little below 3 percent in the fourth quarter – household budgets look certain to be squeezed further in the coming month," he said, according to the BBC.
Dennis de Jong, managing director at UFX.com, said the issue will cause "alarm" for Britons as their pay falls.
"Alarm bells will be ringing for Britons with wages continuing to fall. This could cause a headache for the government over the standard of living in post-Brexit Britain in the run-up to next month's general election," de Jong said.
Labour Shadow Chancellor John McDonnell blamed falling real wages on the "Tories' total failure to improve the living standards of working families."
"Real wages are lower than they were in 2010 and, after seven years of the Tories, they are now falling again," he said.
Some experts believe that in terms of pay, this decade will be the worst-performing in 200 years.
"Coming so soon after the big post-crisis pay squeeze, this new phase of falling pay means that this decade is set to be the worst in over 200 years for pay packets," said Stephen Clarke, an economic analyst at the Resolution Foundation think tank, according to the Financial Times.
One silver lining is employment rates, which have hit a record high of almost 75 percent, while the unemployment rate is at its lowest since 1975.
Paul Hollingsworth, an economist at Capital Economics, said the vigorous jobs market should trigger a wage boost later this year.
"It might not be enough to keep up with inflation, which we expect to peak at just over 3 percent in the fourth quarter … [but] the forthcoming squeeze on real wage growth should be nowhere near as severe or prolonged as that seen after the financial crisis," he was reported as saying in the Financial Times.