'We must have some difficult conversations with Saudi Arabia' – UK opposition leader Corbyn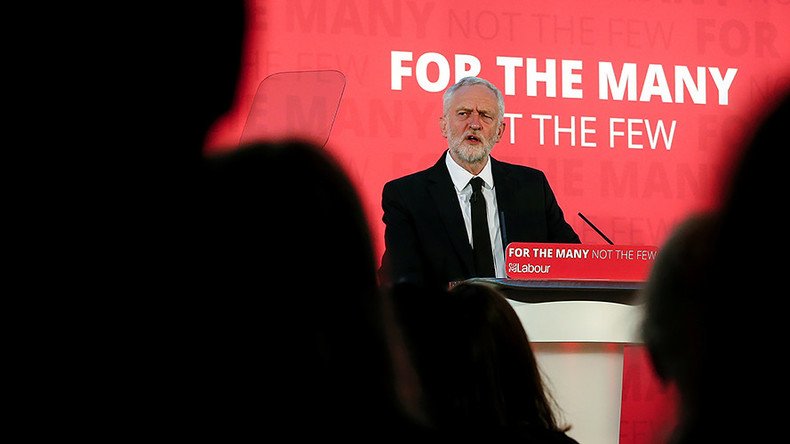 UK opposition leader Jeremy Corbyn has called for some "difficult conversations" with Saudi Arabia, accusing it and other Gulf countries of promoting extremist ideologies.
In a speech delivered at the northern town of Carlisle on Sunday, Corbyn, who is running for Prime Minister for the socialist Labour party in the upcoming election on Thursday, said that British values of tolerance must be maintained.
"We must resist Islamophobia and division and turn out on 8th June united in our determination to show our democracy is strong," Corbyn told his audience less than a day after the terrorist attack in London which left at least seven people killed and 48 injured.
"And, yes, we do need to have some difficult conversations, starting with Saudi Arabia and other Gulf states that have funded and fueled extremist ideology."
Corbyn, who has previously criticized Saudi Arabia's human rights record as well as the ruling Conservative government's numerous dealings with the country, also blasted the spending cuts to the police force which the Conservatives have imposed over the last few years.
"Our priority must be public safety and I will take whatever action is necessary and effective to protect the security of our people and our country. That includes full authority for the police to use whatever force is necessary to protect and save life as they did last night, as they did in Westminster in March," he said. Police officers have been praised for their swift response to Saturday's incident, firing approximately 50 shots in the direction of the attackers.
"You cannot protect the public on the cheap. The police and security services must get the resources they need, not 20,000 police cuts. Theresa May was warned by the Police Federation but she accused them of 'crying wolf'."
"We will recruit another 10,000 new police officers, including more armed police, as well as 1,000 more security services staff to support our communities and help keep us safe."
Government cutbacks have also hit other sectors of law enforcement in recent years, including the prison system, where several riots broke out over the course of 2016 due to lower staffing levels.
Corbyn's speech in Carlisle signaled the end of a temporary break in campaigning by the three major political parties – Labour, Conservatives and the Liberal Democrats – after the attack. Initially only UKIP, the UK Independence Party, opted to carry on without a break.
Corbyn announced that Labour would resume national campaigning Sunday evening.
"The mass murderers who brought terror to our streets in London and Manchester want our election to be halted. They want democracy halted. They want their violence to overwhelm our right to vote in a fair and peaceful election and to go about our lives freely," he said.
"That is why it would be completely wrong to postpone next Thursday's vote, or to suspend our campaigning any longer."
You can share this story on social media: