TV stations ditching election polls because they're too unreliable
Published time: 2 Jun, 2017 14:13
Edited time: 3 Jun, 2017 19:10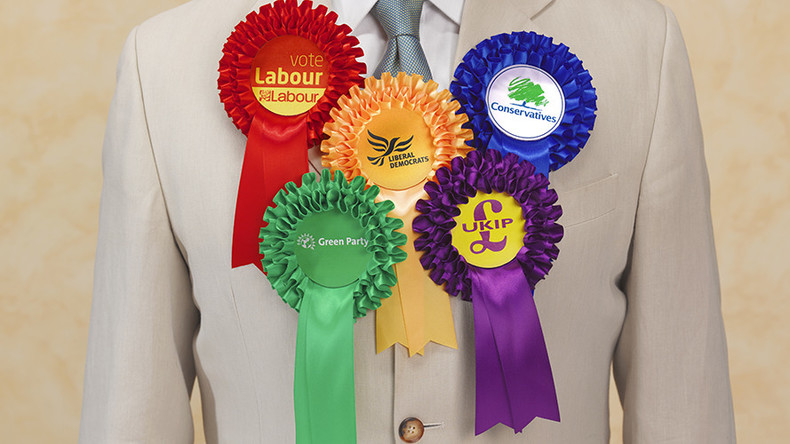 British broadcasters have given up on polls ahead of the June 8 general election because they are a "waste of time."
The BBC, Sky News, ITV, Channel 4 and Channel 5 have all ditched the habit of predicting election results, after the 20 point Conservative majority initially expected has shrunk to just three points in under two months.
TV stations seem keen to avoid past mistakes, after polls failed to predict the Tories' landslide victory in 2015, the Brexit referendum result and Donald Trump's presidential victory.
"It should be abundantly clear by now that the polls are a total waste of time. We have refused to commission any in this campaign," ITV News at Ten anchor Tom Bradby said this week in a series of tweets.
"We're also trying to stop them framing our narrative. The only poll with a good record is the exit poll, which has different methodology."
His show, however, was extended by 10 minutes during the week to allow political correspondents to talk to local voters about their political opinions.
"I'm not going to criticize polling whatsoever, but they didn't have their finest hour in 2015/16," the Business Insider quoted ITV News editor Geoff Hill saying.
"We're doing our own reporting and analysis. At this particular time, I want to spend more money on getting out and reporting."
The BBC, too, has shunned polling and result predictions this year, with one source telling Business Insider: "We're focused on the choice rather than the outcome scenarios."
Sky News' director of news-gathering and operations, Jonathan Levy, echoed the sentiment, arguing: "The problem with an over-focus on the polls, it means you're not making the most of your own journalism and digging deep beneath the surface."
"While we were all focused on headline poll numbers in 2015, which didn't turn out to be particularly accurate, the pattern of David Cameron going repeatedly to the southwest [of England] was what was important. That's how he won the election, by taking Lib Dem seats," he added, explaining how the system used for polling ahead of elections completely failed to predict the Tory victory.
The press, however, is still keen on the system of predictions, with most commissioning work from the nation's biggest pollsters Ipsos MORI, Survation, YouGov and ComRes.
A Friday survey by Ipsos MORI set Westminster voting intention at 45 percent for the Conservatives and a shocking 40 percent for Labour.
The unreliability of the surveys was mocked by author Richard Seymour, who tweeted after the result was published: "The polls. They can't be right. But they must be. But it must be a cruel lie. But it can't be. It has to be true; but isn't. Is it? Is it?"