Trump's next Apprentice: Who does US president want as British prime minister?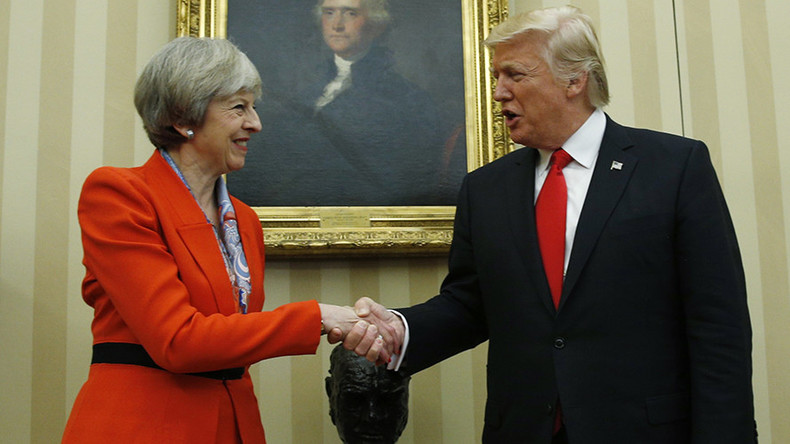 Britain and America's so-called 'special relationship' haunts every UK election, perhaps now more so than ever given President Trump's divisiveness.
But which political party standing in the June 8 election would best serve his fractious personality and interests?
Conservatives
As well as being the party of government at the time of Trump's rise to power, the Tories are also the only party to have, in some sense, pledged loyalty to the 45th president of the United States.
Besides UKIP, the Tories are also the British electoral party whose politics most align with Trump's ideas.
The two also appear to dovetail on foreign policy in a number of respects, despite early concerns over Trump's criticism of major foreign wars in Afghanistan and Iraq, fought in coalition with the Brits.
Read more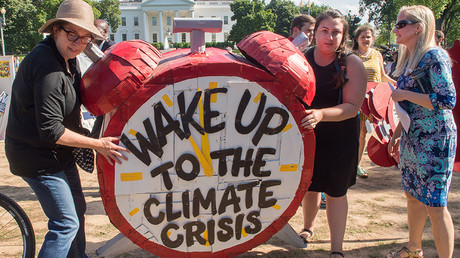 Since he found the proverbial key to the gun cabinet, launching a few of his own military adventures – including the theatrical dropping of America's largest non-nuclear bomb on Afghanistan, missile strikes on Syria and a botched SEALs raid in Yemen – Trump may have assuaged Tory fears he would withdraw America from the world.
Following Tory leader Theresa May's famous hand-holding visit to Washington in January, the Labour opposition has used the electorally-toxic relationship as a weapon against her.
Given the US is the only country mentioned in the foreign policy section of the Tory manifesto, Labour's Shadow Foreign Secretary Emily Thornberry accused Defence Secretary Michael Fallon and his party of meekly awaiting Trump's orders.
Labour
On Trump, Jeremy Corbyn's Labour Party is the polar opposite, and has weaponized the Tory governing party's warm relations with the president to considerable effect.
Doesn't dare debate Corbyn. Doesn't dare speak out on Trump. Doesn't dare do Woman's Hour or regional radio. Doesn't dare meet real people.

— Richard Burgon (@RichardBurgon) June 2, 2017
In his first major speech on foreign policy, Corbyn accused Trump of dangerous brinkmanship over issues such as North Korea.
"The global situation is becoming more dangerous," said Corbyn.
"And the new US president seems determined to add to the dangers by recklessly escalating the confrontation with North Korea, unilaterally launching missile strikes on Syria, opposing President Obama's nuclear arms deal with Iran and backing a new nuclear arms race."
Although drawing parallels between the populist groundswell that brought Trump to power and his own anti-establishment movement, Corbyn has described the president as a danger to the world.
He has even suggested he would put off any future visit to meet the US leader if he is elected on June 8.
Speaking on Thursday about Trump's state visit to the UK, scheduled for October, Corbyn said: "Obviously there have to be relations with the USA.
"My views on Donald Trump's statements and utterances during the presidential election are extremely well known," he added, leading to rumors he might further postpone the meeting if he wins.
On Friday, Corbyn went even further, branding Trump reckless and dangerous after the US leader's pledge to abandon the 2015 Paris Climate Change Agreement.
Liberal Democrats
Tim Farron's Liberal Democrats are unlikely to find themselves in power. Were they to again find themselves in coalition, as they did with David Cameron's Tories in the 2010-2015 parliament, they would likely be beholden to their senior partner's position on Trump.
Farron, however, was one of the few opposition leaders to support Trump's recent missile strike on Syrian government targets.
If the special relationship between the PM and Trump exists, it exists for moments like this.We need to make him see sense on climate change

— Tim Farron (@timfarron) June 1, 2017
Pointing to allegations that Syrian forces launched a chemical weapons attack on the town of Khan Shaykhun, Farron argued at the time: "This is why Liberal Democrats will not condemn the action taken by Donald Trump last night, nor the intention behind it.
"We still believe in the doctrine of responsibility to protect, and there can be no clearer-cut case in which to invoke that then the use of these evil weapons."
The party has been critical of Trump on issues of race, climate change and gender, however.
Green Party
Caroline Lucas, the Greens' sole MP, has not minced her words about Trump. The party is arguably even less in tune with the POTUS than Labour.
Referring to Trump's failed attempt to ban travelers from seven Muslim-majority countries from entering the US, Lucas told a crowd at a January protest outside Downing Street: "Aren't these the actions of someone who doesn't yet have the experience, who is learning very fast in a new job?
"No, they are the actions of a racist bigot and we have to stand up to bullies, and that is what the UK should be doing."
Whether or not the Greens' return more than one MP to Westminster, it seems unlikely that Trump will find any support among the environmentalist party.
This is likely to be compounded further by Trumps' pledge on Thursday to withdraw from the Obama-era 2015 Paris Climate Agreement, on the grounds that it unfairly advantaged non-American workers.
UKIP
The UK Independence Party has no MPs and has endured a torrid time in both local elections and campaigning for June 8 under new leader Paul Nuttall.
The party's fortunes do not look set to improve. Nevertheless, its links to the president through former leader Nigel Farage have at times looked far cozier than those of the Conservatives.
The tweed-clad populist even spoke alongside Trump at a campaign-trail rally in August 2016.
On Thursday, the FBI named Farage a "person of interest" in the alleged Trump-Russia-WikiLeaks collusion case. It's not yet clear whether this will impact the party.
SNP
Trump has clashed repeatedly with the Scottish National Party (SNP).
In one high-profile spat, he fell out with former First Minister Alex Salmond over plans to build an offshore wind farm near one of his golf courses at Menie.
In January, the SNP's leader in Westminster, Angus Robertson, laid into the president over his claim that torture could be useful in some circumstances.
"How can the UK claim the relationship is special when it potentially involves torture," he told the Guardian at the time.
"Theresa May must raise this with President Trump and explain the extremely damaging consequences that this policy would have on intelligence cooperation between allies."
Tories or bust
Trump's interests and his personality will likely be best served by a Tory or Tory-led coalition government. The party already appears to be committed to taking its cues from the US administration.
Labour or a combination of Labour and other coalition partners are likely to clash considerably with the US leader.
In which case, the special relationship could be on the rocks, just as Britain strikes out alone amid its EU divorce.