New migrant surge on Britain's doorstep, Calais official warns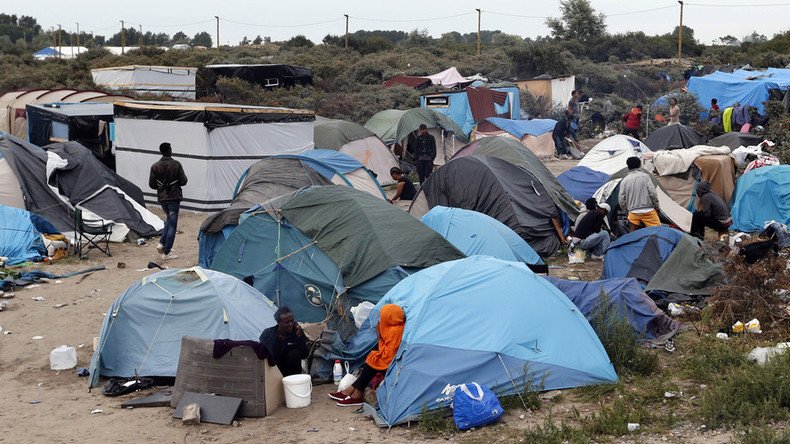 Calais could descend into violence this summer as hundreds of migrants try to sneak into Britain, a French official has warned, just six months after the 'Jungle' refugee camp was closed.
With conflicts and political instability still blighting the Middle East and Africa, and the British authorities being criticized for failing to offer asylum seekers safe and legal passage, the pull factors bringing migrants and refugees to the French coast have not changed.
Migrants scattered around France are returning to Britain's doorstep, where they are joined each day by fresh arrivals, many of whom, after months of traveling, are unaware the 'Jungle' has been torn down.
President of the Regional Council of Hauts-de-France Xavier Bertrand wrote to Prime Minister Edouard Philippe to warn him that the "situation has become worrisome again." He said something must be done to combat people trying to reach the UK.
In a letter seen by the Express, Bertrand says: "I am regularly alerted by road hauliers who are seeing an upsurge of degradation on their trucks.
"Every day residents, elected and business leaders express their concerns about the return of migrants to Calais.
"The risk is very real. The security forces are not able to prevent migrants present near Calais to prepare their attempts to intrude in the port or tunnel in order to reach the UK."
When the 'Jungle' camp was torn down, some 8,000 asylum seekers dispersed across France. While migrants are officially banned from Calais, there are thought to be up to 700 living in several small, unofficial camps within a 30-mile radius of the port town.
Last week, riot police used tear gas to disperse a group who used roadblocks to force British-bound trucks to slow down on their approach to the ferry terminal.
"[The migrants] set up roadblocks using dustbins, and then tried to stop lorries heading for England so that they could get aboard," a local police source told the Daily Mail.
"Two windscreens were smashed, while another lorry had its tires punctured. One driver was taken to hospital with face injuries.
"As well as road blocks, stones and pieces of wood were being thrown at vehicles in an attempt to stop them, and to create tailbacks which would enable them to get on to lorries," the source added.
"Most of those involved managed to run away by the time police turned up, so we do not know their identities or nationalities."
Road Haulage Association Chief Executive Richard Burnett told the Express: "Since the summer of 2015, international hauliers have suffered attacks and intimidation from migrants whose sole aim is to reach the UK by whatever means possible.
"As we enter a third summer the situation, despite the dismantling of the jungle, is once again deteriorating rapidly. The determination of the migrants is putting lives and livelihoods at risk and the cost to UK-bound hauliers is immense.
"Their safety cannot be put in jeopardy as a result of increasing mayhem."
Home Office figures show £315.9 million (about US$405 million) has been spent since 2010 bolstering security in northern France, with £111 million spent at the height of the chaos in 2015.
You can share this story on social media: