Theresa May's cuts to blame for need to deploy army after Manchester attack – police union chief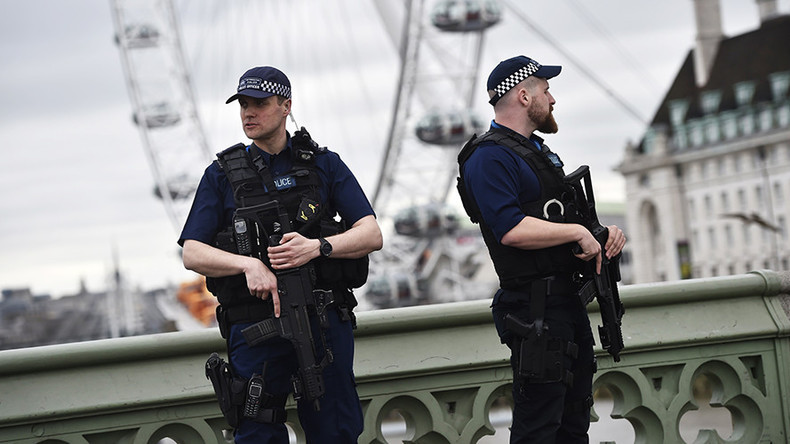 The leader of the Police Federation has gone public with thinly-veiled criticism of Prime Minister Theresa May, accusing her of not providing support after military personnel had to be called in to help "desperately understaffed" forces.
The union's chair, Steve White, said on Thursday that the military deployment was needed to keep the streets of Britain safe as the police "simply do not have the resources."
"The welcome support of the military to free up armed officers and offer public reassurance will no doubt be managed in the same professional, resolute way. But, as welcome as this is, we cannot avoid the reasons it is needed at all. There is no ignoring the fact that we, the police, simply do not have the resources to manage an event like this on our own," White added.
Since the Conservatives took power in 2010, an estimated 20,000 police jobs have been scrapped, with budgets slashed 4 percent each year over the last seven years.
Will we learn the lessons of recent events and realise that policing is the job of the police, resources the job of government?

— Steve White (@PFEW_Chair) 24 May 2017
May's call for the official terrorism threat level to be raised to "critical" has seen 4,000 troops put on standby as part of Operation Temperer. Thousands of paratroopers and guardsmen have been put under the direction of Metropolitan Police Commissioner Cressida Dick.
Read more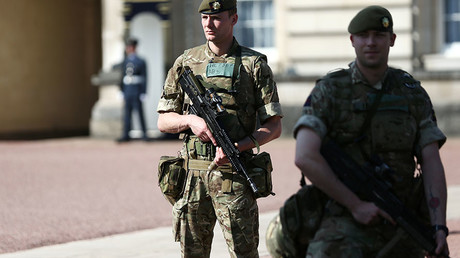 Members of the rank and file, however, still feel cuts to the police budget are to blame for the need to deploy troops.
A Facebook post authored by an anonymous officer and shared by journalist Owen Jones, read: "The army being on the streets helps ease pressures in maintaining cordons etc. And allows officers to be free to do other roles but in the long run they can only be utilized as armed security guards.
"We need more police and just as importantly we need better mental health services and social services [for those] that are easy prey for terrorist recruiters. No one wakes up one day as a terrorist."
Footage of May dismissing warnings of terrorist risks linked to a lack of police staffing surfaced following the Manchester bombing.
May was warned during her time as home secretary that cuts to police budgets would put cities at risk. But 2015 footage shows May rejecting warnings as "scaremongering."
During a Police Federation conference in the same year, one-time Community Police Officer of the Year, Damian O'Reilly, appealed to May to reverse the cuts made to Manchester Police over the course of the coalition government.
"I have worked in inner city Manchester for 15 years. I felt passionate about what I was doing [but] in 2010 I had to leave. I couldn't take it anymore because the changes that have been imposed have caused community policing to collapse," O'Reilly said.
"Intelligence has dried up. There aren't local officers, they don't know what's happening. They're all reactive, there's no proactive policing locally. That's the reality, ma'am."