Army 'resisted' plan to deploy troops on streets of Britain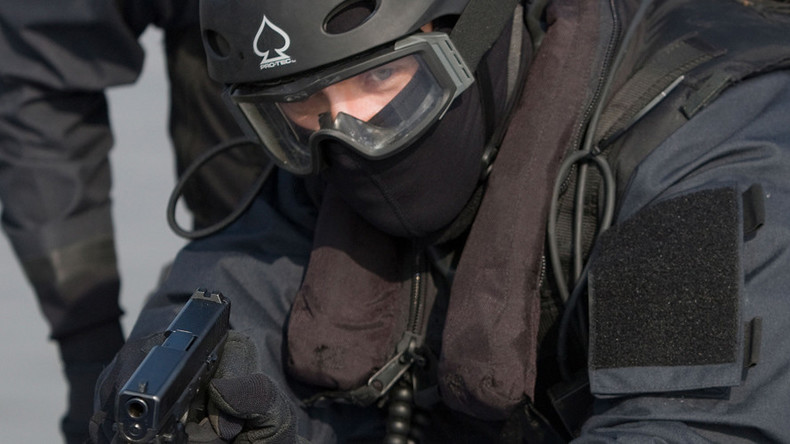 The British military reportedly initially opposed the idea of deploying thousands of troops in the event of a major incident, claiming morale would be hit, it didn't have the manpower and it wouldn't know when to withdraw.
Operation Temperer, which was approved by the Cabinet Office Briefing Room and signed-off by Defence Secretary Michael Fallon, was put in motion for the first time on Tuesday following a request by police for military support in the wake of the Manchester Arena suicide bombing.
Personnel from all three of the Armed Forces are readying themselves to provide support to the police under #OpTemperer

— Ministry of Defence (@DefenceHQ) May 24, 2017
Rather than being full martial law, which is defined as the military taking over leadership of the country, Operation Temperer aims to place up to 5,100 soldiers under police command to "augment armed police officers engaged in protective security duties."
Read more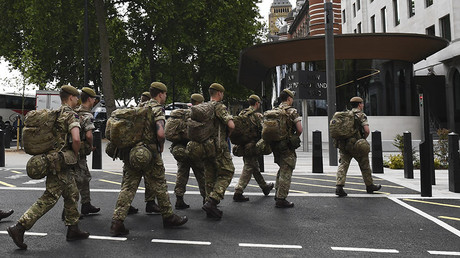 So far only 984 troops have been deployed to key areas like Buckingham Palace and Parliament.
The plan was developed in the wake of the 2015 Paris attacks and had been intended to remain secret, but details were accidentally posted on the National Police Chiefs' Council website in July of that year.
The military was reported at the time to be highly resistant to the plan, raising concerns about manning, morale and the difficulties of knowing precisely when to withdraw troops as the threat diminished over time.
Like the police, the military has faced severe cuts to its personnel since 2010, from around 120,000 to under 80,000, as part of a Conservative defense austerity drive.
Many social media users have said that if police cuts – of which 4,000 more were being touted just before the bombing – had not been carried through, there would be more officers and no need for the army to deploy.
The military has already been actively involved in security operations in the wake of the bombing.
A number of masked special forces troops – recognizable by their leanness and equipment – accompanied gray-clad armed police on a raid on the Manchester home of the deceased bomber Salman Abedi.